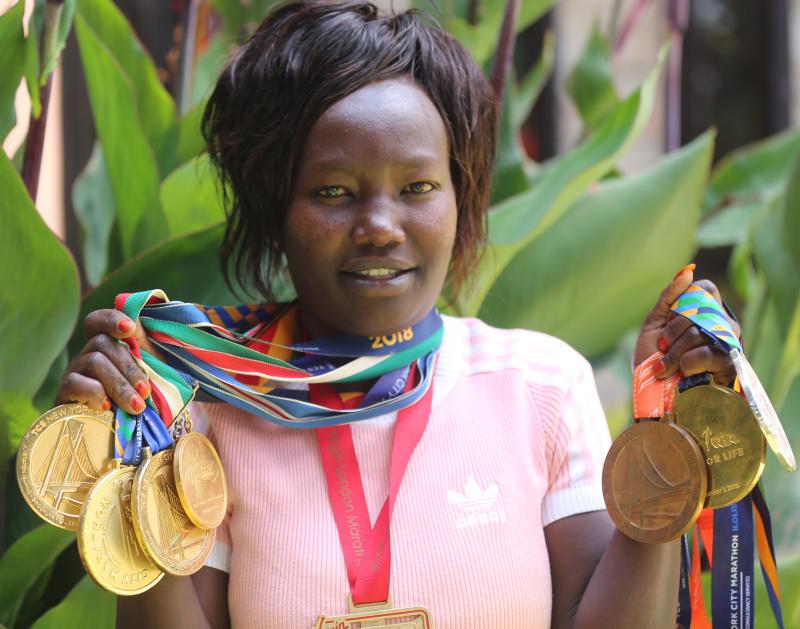 It is no doubt that Kenyan athletes have dominated middle and long distance races across the globe, and their fascinating endurance and stunning shows have earned them global admiration.
Before setting out for triumphs in local and international athletics competitions, athletes tune up their engines through hard training.
But rigorous training sessions don't seem to be quite not enough. They carry to global races a strong belief that there is luck for everyone in any event.
They say there are races that have turned out to be synonymous with certain athletes. The luck factor has given athletes confidence to face races with what they call 'a winning spirit,' a move that places them top or at least a podium finish in specific races.
Coaches say the 'luck factor' in athletics like in other sports, exists and is the reason behind top athletes making breakthroughs in certain races and going ahead to establish dominance in those races.
A look at top performances in various races shows a great interest among athletes who recorded wins before making several appearances, establishing dominance.
Some have displayed unquestionable dominance in more than one race, shattering world and course records, and beating strong fields.
For instance, Marathon legend Mary Keitany, who retired last year, established a dominance in the New York and London marathons.
Keitany raced eight times in New York and won four times, and in London, she made seven appearances and recorded three wins, making her an indisputable champion in the two cities of powerful countries.
She topped the New York City marathon in 2014, 2015, 2016 and 2018. She placed second in 2017 and 2019 and had finished third in 2010 and 2011. Keitany ruled London 2011, 2012 and 2017. She was second in 2015.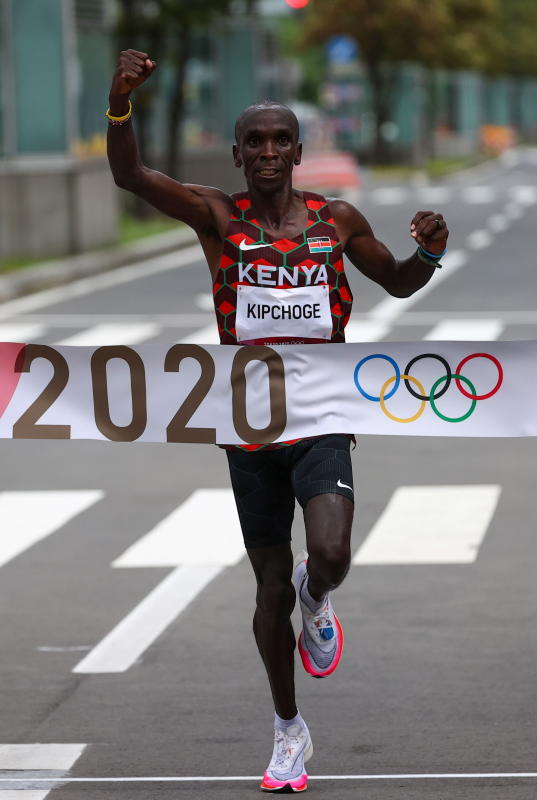 Just as Keitany is the queen of New York City, Eliud Kipchoge is the king of the London Marathon, where he has won a record four times.
"I was lucky to have won several times in London and New York. It was by luck and God's grace. I would go to those races and there was something in me that told me, 'you will win this'," Keitany said in an interview with Standard Sport when she retired last year.
Chicago and Boston marathon winner Lawrence Cherono made breakthroughs in Amsterdam and Honolulu even graduating to world marathon majors, in what he also describes as his lucky races.
Cherono said even the presence of Kenenisa Bekele could not stop him from defending his Amsterdam title in 2018.
"I looked at the start list and when I saw Bekele's name, I knew I would be facing a seasoned runner, but told myself that this is my lucky race. He is a big name and I had to train harder for him," Cherono said.
He set a 2:04:06 course record in Amsterdam and his other lucky race, Honolulu (2:08:27).
Paul Lonyangata made the Paris marathon his stable, again attributing it to hard training and luck.
In 2017, Lonyangata and his spouse Purity Rionoripo won their respective titles at the Paris Marathon. Since that lucky day, he has become a dominant figure in Paris.
The two-time Shanghai Marathon winner returned to successfully defend the Paris title in 2018 before emerging third a year later in 2019.
"Paris is wonderful for me. I love Paris so much because I feel lucky when I line up," a delighted Lonyangata said.
Ednah Kiplagat has also been a woman to watch at the London marathon.
Kiplagat, who still competes at 42 years of age, triumphed in the 2014 edition of London marathon but prior to that, she had emerged runner-up for three years in a row.
Former world and commonwealth champion Janeth Jepkosgei said the luck factor often sparks excitement in races.
When asked about her lucky race, Jepkosgei, who is now a coach, mentioned Rieti meet in Italy. Rieti was previously a Grand Prix race.
"There is always a strong belief in winning certain competitions and it is a factor. Your mind is really strong on that race and when other athletes see you in the lineup, they know that it is yours to win. It is a fact," Jepkosgei said.
"For me, the Rieti meeting was my lucky race. It was at the end of the season and I knew I would end the season on a high note whenever I took part in Rieti."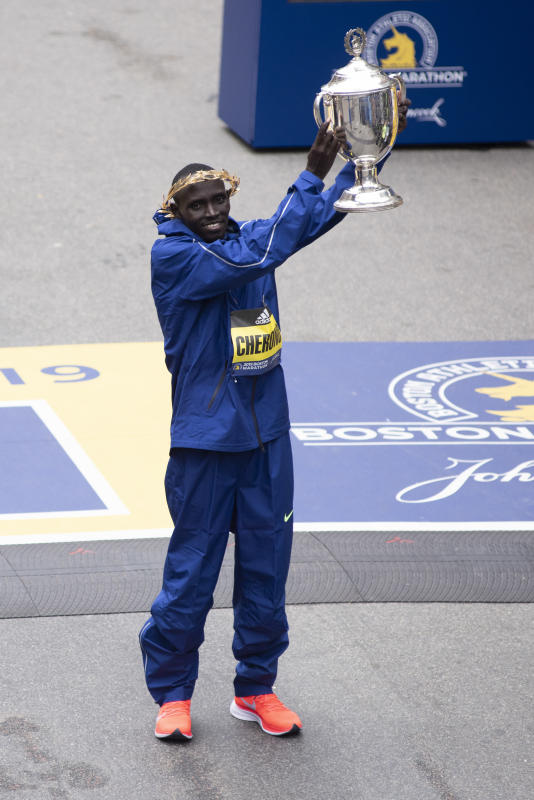 In Honolulu, for example, Titus Ekiru is among dominant winners, finishing top three times since 2017. He emerged top in 2017, 2018 and 2019.
Victor Kipchirchir made his first major marathon breakthrough at the Eldoret City Marathon last year.
Kipchirchir returned to the streets of Eldoret where he successfully defended the 2021 title.
"It was my first major win and the highest prize money I have ever earned. It was my breakthrough and that is why I consider it my lucky race," Kipchirchir said.
Legendary athlete Ibrahim Hussein took the Boston marathon by storm in the 1980s, and became a three-time champion.
Hussein attributes it to training, focus on training and also luck.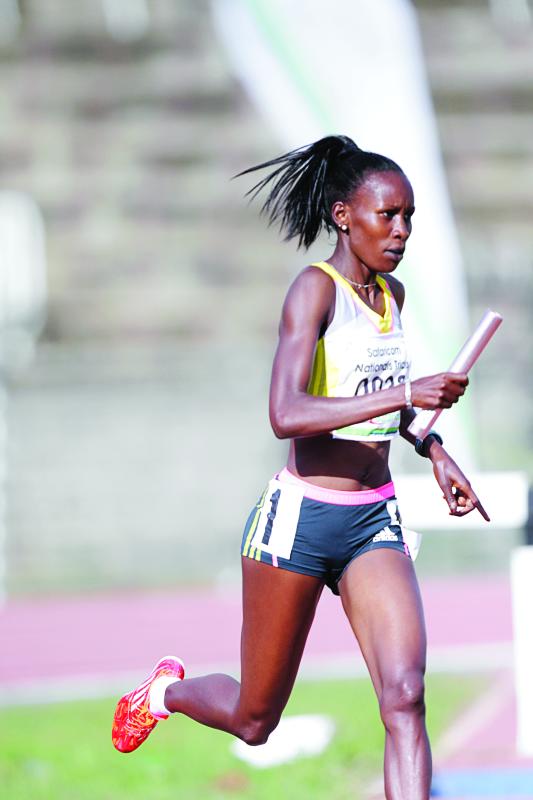 World record holder Eliud Kipchoge, after winning the 2019 edition of the London Marathon, also indicated that it was a blend of strong beliefs and hard work. According to Kipchoge, establishing dominance is more about the mind and physical strength.
After the win in London, he was asked by journalists "Was there ever a doubt in your mind that you were going to win today?"
His answer was; "Sorry?" and when asked again, he responded; "What?" followed with a cynical smile.
From the responses, observers concluded that Kipchoge had a strong conviction of winning the London marathon for the fourth time.
Kenyatta University's Professor of Exercise and Sports Science wrote in one of his academic papers: "Researchers propose a series of explanations for the outstanding success of Kenya's elite athletes in general. Some experts attribute their prowess to favorable physiological characteristics. Such characteristics include, among others, maximal oxygen uptake, higher ability of the body to convert certain fats to energy, particularly during prolonged periods, and the ability to efficiently consume oxygen."