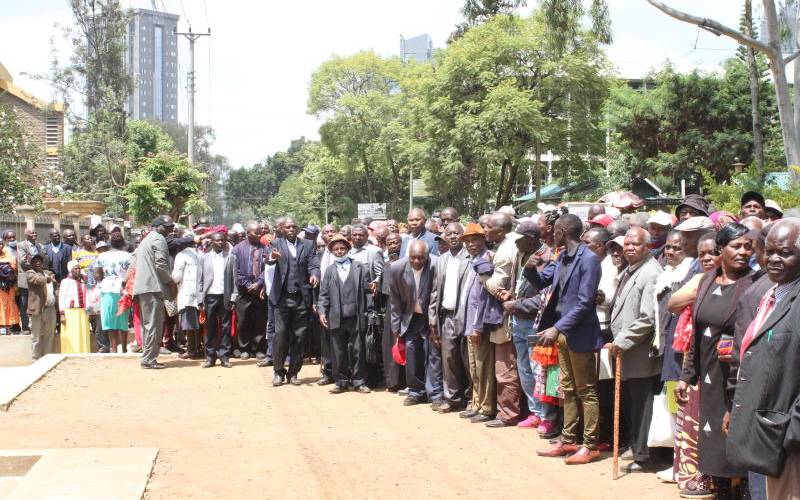 Mau Mau fighters have filed a case to bar the government from interfering with negotiations and compensation for its members by the British government.
Mau Mau Original Trust through its Chairman Joseph Ngacha Karani named the Attorney General as its first respondent.
The petition was filed on behalf of other Mau Mau war veterans through lawyer John Swaka.
They gave the government 21 days to respond.
In their petition, the freedom fighters allege that the British government around 2015 released funds to the World Bank to be transmitted to Kenya as part of the compensation to the war veterans.
"However to the chagrin disappointment and dismay of the petitioners, the Kenyan government has failed or ignored to start the process of transferring the money from World Bank to Kenya for onward transmission to Mau Mau veterans," reads part of the petition.
They argued that the government has instead taken a disinterested and nonchalance stand in regard to processing the compensation.
The war veterans also want the court to order that the Mau Mau Original Trust be the body to spearhead the compensation process.
"We have been duly registered and will use the trust as the vehicle to petition for the compensation and restitution of former freedom fighters both via court applications and petitions to the Kenyan parliament/government and British parliament/government," they claim in the petition.
They further want the court to provide a procedure by which the compensation will be distributed directly to them by the British government or order the Kenyan government to oversee the compensation process.