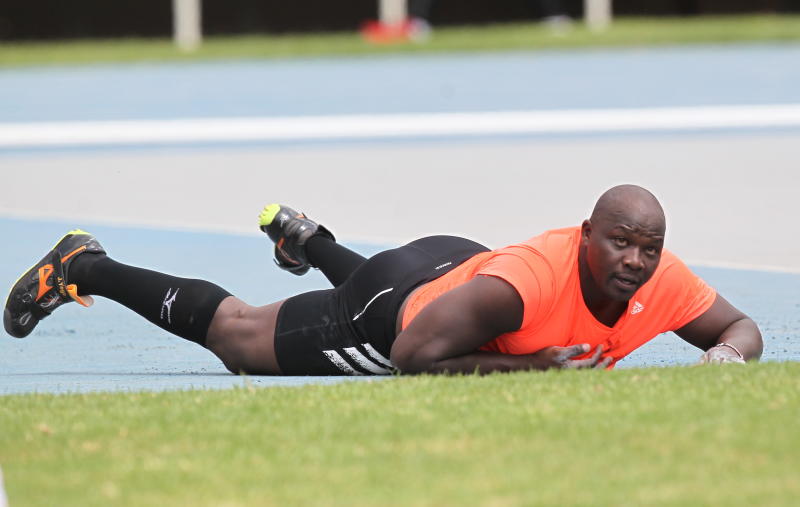 Julius Yego, the 2016 Olympic silver medallist staged a fairly good show at the third edition of Kip Keino Classic meet at Kasarani Stadium yesterday.
Despite failing the World Championships qualifying mark of 85.0 metres, Yego finished managed 79.59 metres behind Egyptian national record holder Ihab Abdelrahman (83.79). Johann Grobler (79.11) of South Africa came third.
Strobinders Rolands of Latvia posted 76.30 metres as to seal top four spots, who recorded season best. Serbian Vedran Samac (76.02) and Leandro Ramos (75.93) of Portugal followed.
Yego said he was grateful after failing to impress since 2016 Rio Olympic Games.
"My competitors remained with closely in every step. It was a great motivation and an exciting showdown. I will now rectify the mistakes I made today as I prepare for major championships," said Yego.
"I am happy to be back. I was targeting 80 metres but I couldn't attain it. I am optimistic that I will qualify for the World Championships. I am picking on well.
"I have won the Africa Championships before and I hope to perform well this time. Abderahman is a good athlete."
On his part, Abdelrahman said: "I am good shape this season. I picked some experience from this competition. I hope to make our national team to the World Championships in Eugene."
In women's hammer throw, three-time Olympic champion Anita Wlodarczyk of Poland–who carried an impressive 82.98 personal best to the start line won in a season best of 78.06 metres.
Janee Kassanavoid, who had a personal best of 73.76 of USA came second after setting a personal best of 76.82 metres ahead of Romania's Bianca Ghelber, who has a personal best of 74.18, posted season best of 70.71.