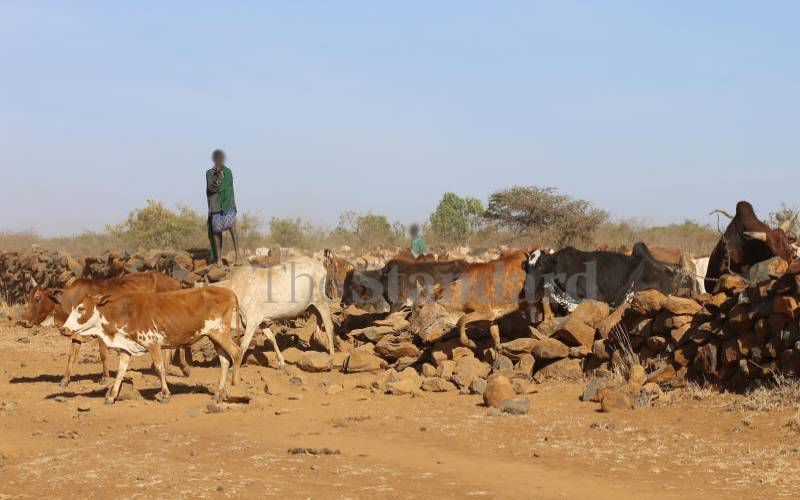 Authorities in South Sudan have rescued and brought back two Kenyan herders abducted by suspected Toposa militants at Natumamong in Lokichoggio, Turkana County, on Wednesday.
The two, including an eight-year-old boy, were herding their animals when they were ambushed by the heavily armed raiders who also took away 125 goats, 11 donkeys, and sheep, and headed towards South Sudan.
"The raiders had crossed over from the neighbouring country. We reached out to authorities in South Sudan who helped us trace the victims and handed them back," Lokichoggio Assistant Commissioner Antony Mutuura said.
Mutuura added that South Sudan security forces tracked the victims at the Nadapal border point and handed them over to Kenyan officials.
Area police commander Richard Moracha said no animals were recovered from the raiders.
While warning of stern action against those engaging in cattle rustling, South Sudanese officer in charge of immigration, Johny Bior, said: "It the responsibility of security agencies from both countries to protect the lives and properties of citizens."