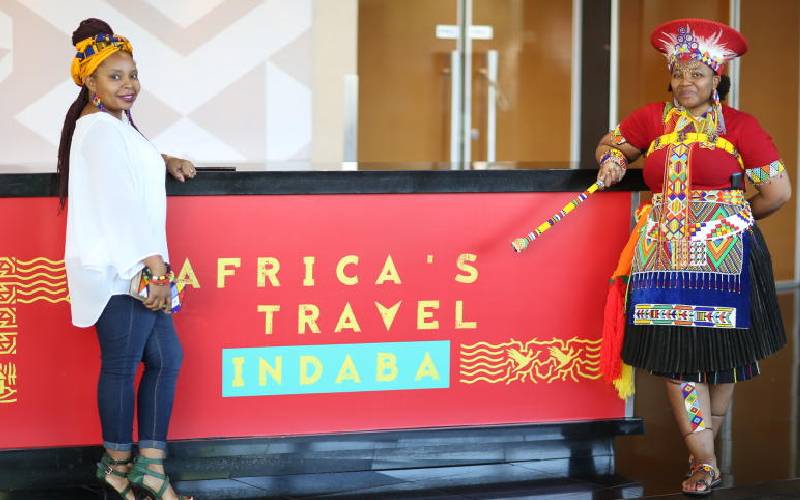 Plans are underway for the South African city of Durban to host the continent's premier travel show Africa's Travel Indaba from May 2 to 5.
The event is being held against the backdrop of devastating floods in KwaZulu-Natal that have killed more than 400 people and displaced thousands more. Indaba makes a comeback after a two-year pause due to Covid-19.
Organizers say that as the tourism sector recovers slowly following the impacts of the Covid-19, the floods in KwaZulu-Natal will certainly set the sector back further with lives lost, many others injured while businesses have lost properties and livelihood.
"The tourism sector has remained resilient through the Covid-19 pandemic through the devastating effects of the pandemic can never be discounted. Now more than ever, this spirit needs to be reignited. Africa's Travel Indaba will contribute to much needed economic injection into the city of Durban and the KZN province at large," said Themba Khumalo, acting chief executive officer at South Africa Tourism.
South Africa Tourism says there will be a speedy restoration of infrastructure in the region following the setup of the National Disaster Management Centre and Inter-Ministerial Committee on Disaster Management
"We applaud the speedy action in clearing major affected roads. Though there are some areas are affected by power cuts and water shortages the province is open and ready to welcome tourists and all Indaba delegates who will come from various parts of South Africa and the world," adds Khumalo.
At the last edition of Africa's Travel Indaba in 2019, the show attracted 6,200 delegates, 1,033 exhibitors from 19 countries, 1,177 local, regional and international buyers and 452 media practitioners.