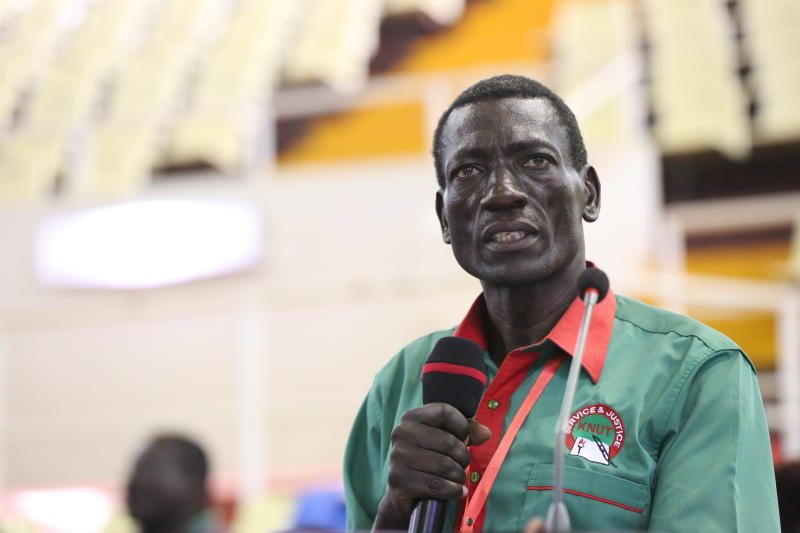 High Court in Nairobi has thrown out a case filed by a teachers union challenging the appointment of a rival outfit to sit on the National Hospital Insurance Fund (NHIF) board.
The decision is a blow to Kenya Union of Post Primary Education Teachers (Kuppet) that contested the representation of Kenya National Union of Teachers (Knut) in the health insurance agency.
Justice Hedwig Ong'undi stated that it would be in vain to allow Kuppet case and to annul the appointment of Knut's representative Wycliffe Omucheyi. Judge said the NHIF law has already been amended to strike out the two giant teachers' unions representation to the board. The judge observed that the Omucheyi will be leaving NHIF on May 9.
According to Ong'undi, there was a lacuna in the NHIF law that made it possible for Knut to hoodwink Kuppet. She said that if Kuppet had filed its case before the Judicial Review division of the High Court, the issue would have been resolved much earlier.
"Whatever happened to the petitioner and as a result of which the third respondent (Knut) benefitted is unfortunate. The Law itself had a lacuna and somebody somewhere took advantage of it. Had the petitioner filed a Judicial Review to question the decision-making process the matter may have been sorted out earlier," said Justice Ong'undi.
In the case, Kuppet had argued that it had a mutual agreement with Knut that each union would select a representative on alternating intervals. The court heard that the previous term had been held by former Knut chairman Mudzo Nzili.
At the end of it, in 2019, NHIF did not alert Kuppet to nominate its representative. However, Kuppet stated that it forwarded Wicks Mureithi as its nominee, but Omucheyi's name was gazetted instead.
"The petitioner protested the decision and demanded a revocation of the appointment. The same was not responded to," Kuppet claimed.
NHIF, Knut and Attorney General opposed the case. In its reply, the insurance fund accused Kuppet of jumping the gun. According to NHIF, the union ought to have exhausted internal dispute resolution mechanisms before approaching the court.