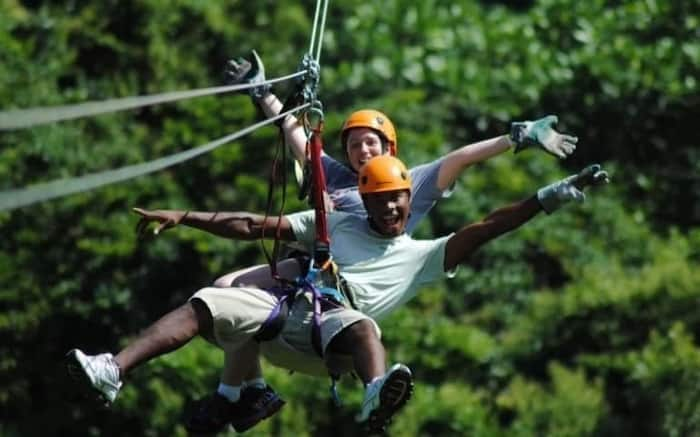 Despite the fact that most people think that being single is lonely, it can actually work to your benefit. It can be a time for reflection and growth for the individual if properly planned for and utilized.
You can dedicate time to yourself while knowing the grass isn't always greener - especially considering so many people in relationships fantasise about being single.
But, if you're single and don't know that many people, or have recently been through a breakup, you may need a reminder of what the hell you do with your free time, especially during this long Easter weekend.
Here is a list of activities single people can engage in during this Easter holiday:
Family time
This could be time for one to connect and unite with their loved ones, specifically. You can use these long weekends to spend some time with siblings, visit and help your parents back home as well as spend time with children who are on school holiday.
By spending more time with family, one is able to create new bonds and learn about their family members.
Travel and Explore
Normally, travelling would require planning up to two months prior. To travel for the Easter holidays, one starts planning for the trips sometime in February.
This Easter, travelling by road might be a challenge owing to the ongoing countrywide fuel crisis. In normal circumstances, road trips and adventures are the best activities for single people at a long weekend. This can be educative and explorative.
Additionally, due to the high cost of travel and fuel one can opt to visit local sites to explore. For instance, taking a nature walk in Karura or Ngong' forests would also come as a cheap way to explore.
Films and Theatres
There have been so many films and movies that have premiered this Easter. For movie lovers and binge-watchers, this could be the best time to catch up on the latest movie releases.
One can opt to take a group of friends to the cinemas or just stay home and watch online streaming platforms (Netflix, Showmax).
Parties and Concerts
The world cannot be complete without party lovers and concertgoers. They are a vibe and the majority of them are single aged between 20 and 30 years old.
For instance, in Shin City, Nyashinski's one-man concert happened on Saturday night, as well as This is Africa. These were ideal places for single people to hang out at. Other places were club parties where different disc jockeys perform and keep the party alive.
Attend Church Services/ Charity work
This is the holy season for Christians who celebrate the death and resurrection of Jesus Christ as well as the end of the lent season.
Single people can organize a group of friends and attend church services, after which they can head out for charity as a group. Young and single people can mobilise a group and solicit food and clothes than spend time in an orphanage or feeding street kids and families.
Additionally, after engaging in all the activities above, one can opt to try new things that they have never tried in their lifetime just for the experience.
Activities such as skating, cycling, driving, skiing, horse-riding, and zip-lining among others.