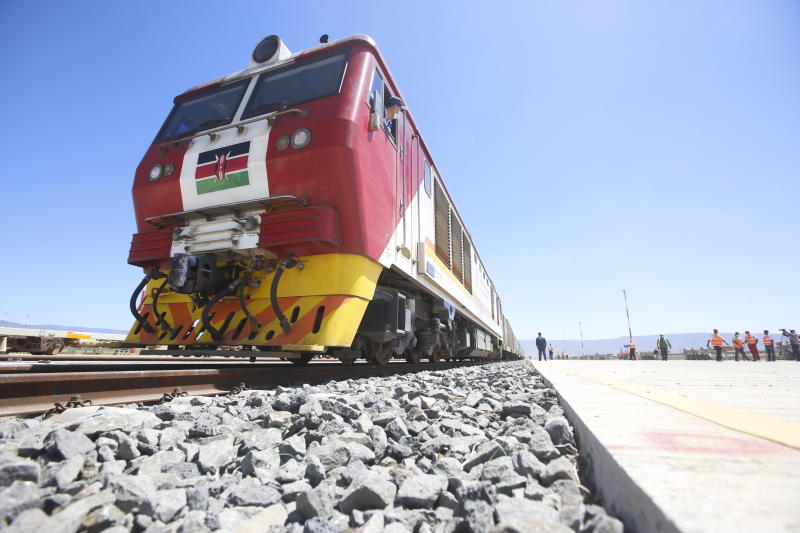 The government plans to expand the Standard Gauge Railway (SGR) network while reviving the old railway lines and locomotives as it seeks to ease transportation in urban areas, particularly Nairobi.
Treasury said it has allocated Sh18.5 billion for the development of SGR, which currently runs from Mombasa to Nairobi with an extension to Naivasha.
"To expand railway transport to the rest of the country, I have proposed Sh18.5 billion for development of the Standard Gauge Railway, Sh1.1 billion for Railways Metro Lines, Sh439 million for rehabilitation of locomotives and Sh264 million for development of ERP (Enterprise Resource Planning) system for SGR," said National Treasury Cabinet Secretary Ukur Yatani in the Budget Speech yesterday.
The government has recently made huge investments in revamping the old railway lines that include the rehabilitation of the Naivasha-Kisumu metre-gauge railway and connecting it to the SGR at Maai Mahiu.
This offers cargo owners seamless connectivity between Mombasa and Kisumu. Kenya Railways has also reintroduced passenger services between Nairobi and Kisumu.
Other old railway lines that have been rehabilitated include Kisumu-Butere and Gilgil-Nyahururu, in addition to the Nairobi-Nanyuki that operates both passenger and cargo services.
The government has also pumped money into revitilisation of the Nairobi Commuter Rail that included rehabilitation of Nairobi Central Station and acquisition of 11 Diesel Multiple Units to decongest Nairobi roads.
Treasury has also set aside Sh1.2 billion for the Bus Rapid Transit (BRT) system. The government has in the past tried to implement BRT systems to ease congestion in Nairobi but has moved slowly. It is only now that there is some hope of getting one of the lines up and running.
The BRT system on Thika Road – referred to as Line Two – is expected to start operations mid this year. The funds allocated are expected to get the line going as well as enable the Nairobi Metropolitan Area Transport Authority to start preparations for implementation of other lines.
"I have proposed an allocation of Sh1.2 billion to support the Nairobi Bus Rapid Transport Project to offer an efficient and time-saving public transport," the CS said.