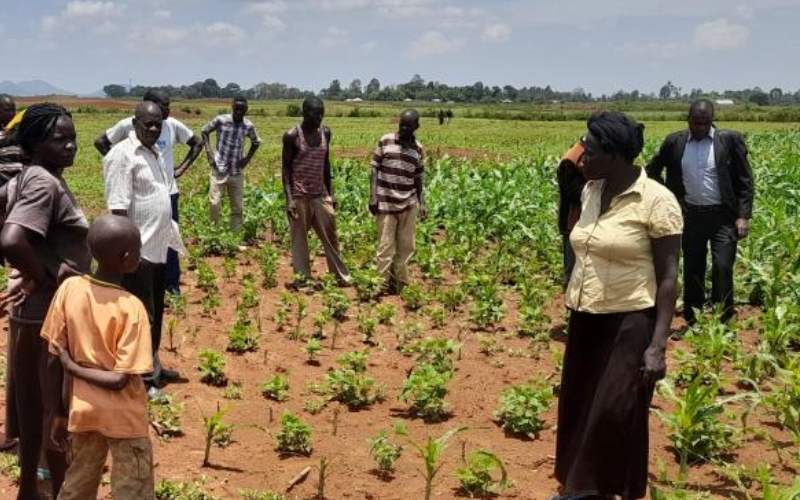 Farmers in Busia County are staring at huge losses after fall armyworms invaded their farms, destroying tens of acres of maize, sorghum and finger millet.
The dreaded worms have destroyed over 500 acres of maize at Nasewa sub-location out of 1045 acres under the crop.
Residents interviewed said the worms appear to be spreading fast into other farms "and the damage could be even bigger."
"We call upon both county and national governments to intervene before the situation gets out of hand," said Pascal Okumu, one of the affected farmers.
The Standard visited the affected farms and established that stems and leaves of three-month-old crops have been devoured by the insects.
Experts have warned that the destructive worms could spread to neighbouring counties if urgent measures are not taken.
Rural Information and Agriculture Development Centre director Simon Wesechere petitioned county governments to be on high alert and dispatch agriculture extension officers to help deal with the situation in areas that have been invaded.
According to Wesechere, focus must be on stopping the further spread and breeding of the pest.
He said a special trap should be used to hold the worms' eggs to prevent further spread.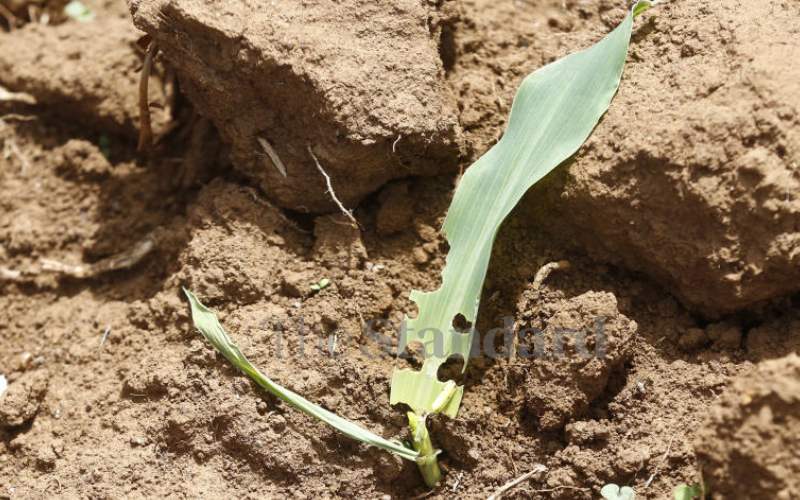 The farmers said they have been unlucky as their attempt to grow maize and other food crops was thwarted by a prolonged dry spell last season.
"Now there is fall armyworms which area clearing the crops at lightning speed," said Gladys Barasa.
"There is no stem that has been left unscathed on my farm, I was optimistic of a bumper harvest this year but these harmful armyworms have destroyed the entire crop. I will not have food to keep my family going," she said.
Milton Odhiambo said he incurred huge expenses in preparing the land for planting and buying fertilizer and seeds.
"The price of fertilizer is high with 50kg bag of DAP selling at over Sh6000. We have nowhere to run to for help. The county and national governments should come to our rescue by supplying us with fertilizer, seeds and chemicals that will help control the worms. We need to plant a fresh," he said.
About 5625 farmers from Busia have been affected by the destructive worms. Officials from the county agriculture office inspected the destroyed farms on Tuesday, according to the farmers.
"We went to the agricultural offices to register our grievances and some officers came to see for themselves and took photos of the destroyed crops. We hope something will be done," said Odhiambo.
It is not the first time fall armyworms have wiped out crops on farms in Western. In 2018, the destructive worms invaded Kakamega, Vihiga and Bungoma counties where they destroyed tens of acres of maize and beans.
The counties experienced a drastic drop in maize production following the invasion.