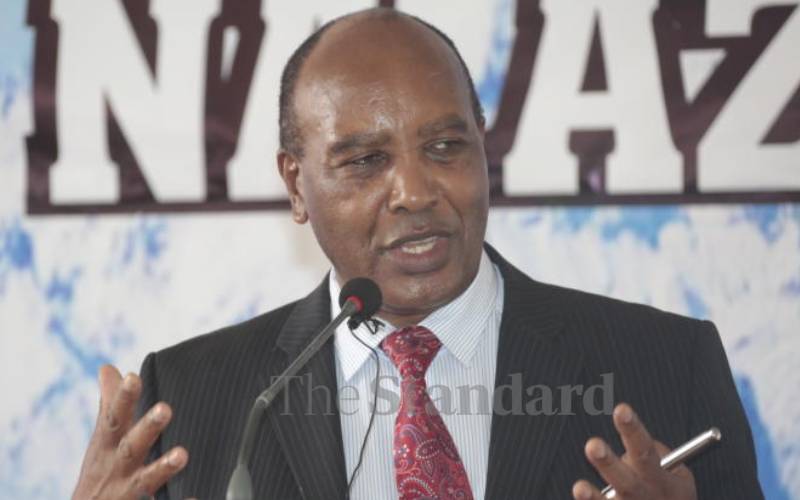 Community health volunteers in Nyandarua County are to benefit from Sh3,000 monthly stipend as a token of appreciation of their service
Governor Francis Kimemia, who revealed the move will take effect on July 1, said the volunteers play an indispensable role in strengthening community and population-based healthcare, making them a critical organ towards the achievement of good health care.
"We want to appreciate them for the work they are doing to improve health care in this county. That is why we have set aside funds to facilitate them in their services to the community," he said.
He said the county received Sh1.9 million from the World Bank to help meet the workers' needs and that his administration will match the same.
The financial support, he added, will help empower volunteers with tools, technologies, and skills to perform more advanced tasks, boost their motivation and increase their capacity to help bridge existing health gaps.
The governor added that the county was also planning to enrol the over 1,000 volunteers in Saccos that will be benefiting from county allocations yearly.
Nyandarua Healthcare Volunteers Association chairperson Beatrice Muthoni appreciated the move by the county.
"The issue of transport has been hindering us from doing our volunteer work. With this stipend, most of us will now traverse the county with ease. We want to appreciate the leadership of the county for this commitment," she said.
Jane Nyokabi, a volunteer from North Kinangop, said the group will use the funds to invest in a Sacco.
"We are volunteering in promoting healthcare in our county but we still have to support our families. Part of these funds will go towards saving in our Sacco that we are in the process of registering," she said.