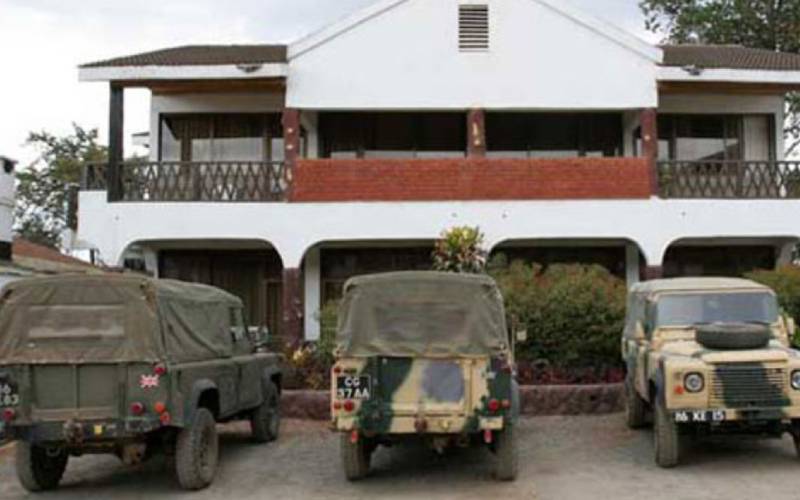 The Environment and Land Court has the jurisdiction to handle the case filed by 1496 members of a community against the British Army Training Unit in Kenya (Batuk).
However, the court sitting in Nanyuki ruled that the residents of Lolldaiga who sued Batuk over a fire that destroyed vegetation on 10,000 acres have to exhaust the dispute resolution mechanism before moving to court.
In a landmark ruling delivered yesterday, Justice Antonina Kossy Borr ordered the residents to refer the matter to the Intergovernmental Liaison Committee after it emerged that they had gone directly to the court.
The judge ordered the parties in the dispute to file the matter before the committee that was formed under the defence pact between Kenya and Britain and report back to the court in 14 days.
"The court finds that the governments of Kenya and the United Kingdom and Northern Ireland in the Defence Cooperation Agreement dated December 9, 2015, waived diplomatic immunity to the extent of that agreement. This court, therefore, has jurisdiction to deal with the claims made in the petition," the judge ruled.
"The court agrees that the petitioners need to exhaust the dispute resolution mechanism set out in the Defence Cooperation Agreement."
In this case, the aggrieved residents of Lolldaiga and the African Centre for Corrective and Preventive Action had accused Batuk of starting a fire during a military training exercise on March 26, which destroyed vegetation on 10,000 acres.
Yesterday, Lawyer Kelvin Kubai who appears in the case for the Lolldoiga residents, said they were gratified with the ruling as the court had proclaimed that Batuk did not enjoy immunity for either civil or criminal offences.
According to him, they were vindicated that the pact signed by the two governments provides that the visiting army be subjected and obliged to respect the Constitution of the host nation. "Going forward we are likely to see more responsible Batuk operations in their military exercises," said Kubai.