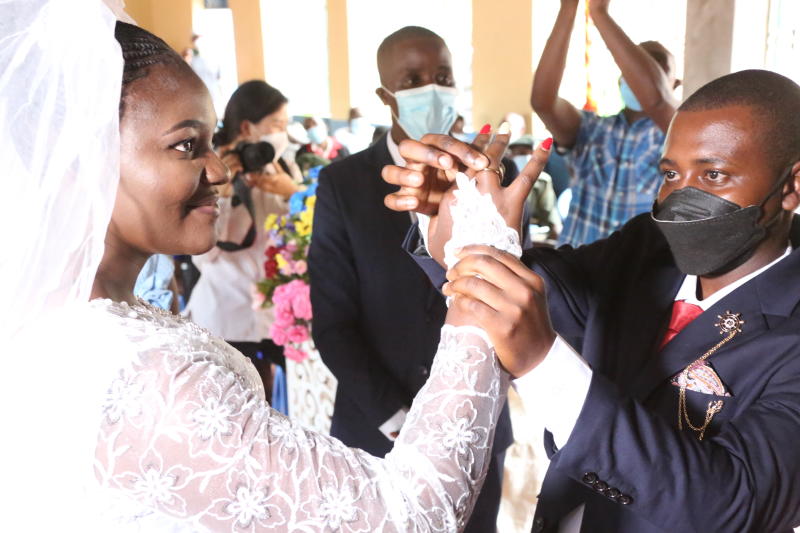 Two former convicts exchanged vows at the Nyeri Prison chapel in King'ong'o.
Virginia Karondu and Martin Mzera held their wedding ceremony on the prison grounds with the hope of inspiring fellow former inmates that they can find love after imprisonment.
Ms Karondu, 24, had been in prison for seven years for two separate crimes of bhang possession and attempted murder.
She was released from Lang'ata Women's Prison and she later met Mr Mzera who was a former con.
"When I met Mzera, I wasn't ready to settle down because I could not believe that he would want to marry a former prisoner, but he won me over after courting and getting to know each other," Karondu said.
Mzera, 28, served a one-year jail term after he cleared his secondary school education. "I was jailed after I joined a gang that went out to rob people but I was lucky that the judge was lenient with me," he said.
Mzera was sent to prison in 2015, where he underwent the International Youth Fellowship programme and was released in 2016.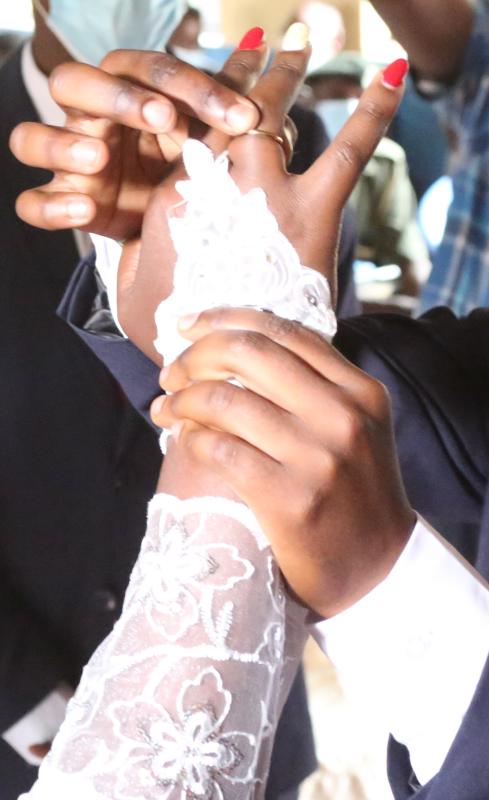 The two approached their IYF director who encouraged them to get married and celebrate their union as an example to others.
"One of the reasons I chose this venue is because I spent so many years behind bars, and I feel there is life after prison. You can find a partner who will accept you," Karondu stated. At the ceremony, more than 380 prison inmates graduated with certificates in Mindset Education and Theology.
The graduation ceremony was held at the prison in Nyeri and shared virtually in 22 prisons across the country. The one-year certificate course was offered in partnership with the IYF Maham Bible College and the Kenya Prisons Department. The inmates attended lessons from May 2020. Prison boss Yusuf Koitabok lauded the programme which he said had helped improve inmates' mental wellbeing.
"Out of the 388 graduands today, 65 are from King'ong'o. The IYF were one of the few partners who kept working with us even during the Covid-19 pandemic," he said.
Koitabok said the courses continued virtually during the pandemic as the organisation provided smart TVs to offer online classes.
Central Regional Commissioner Patrick Aranduh said the programme is ongoing in 45 prisons across the country.
He asked prison authorities to embrace programmes that contribute to the inmates' rehabilitation.
Prisons Director of Rehabilitation Olivia Obell said IYF has worked with the department for six years and their courses have created mental health awareness for inmates.
Correctional Services Fellowship chairman Dr Kim Ki Sung said he can relate with the inmates, having been a prisoner for 16 years.