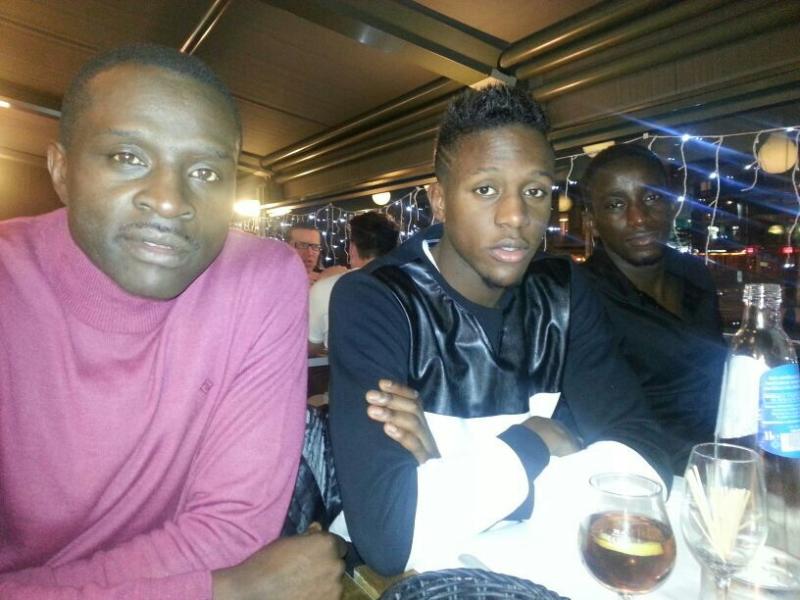 Following World Football governing body FIFA's suspension of Kenya for what was termed as government interference, legend footballer Mike Okoth Origi has appealed for dialogue amongst stakeholders.
The former Harambee Stars striker on Saturday asked the government to engage FIFA in unlocking the current football stalemate.
The father of Liverpool forward Divock Origi, asked the Sports, Culture and Heritage CS, Dr Amina Mohammed, to sit down and look for a lasting solution.
"For a long time, we've had problems with football management in the country and this is evident to everyone. It has been all over on social media from Kenyans complaining about the state of football in Kenya," said Origi.
"The government has a role to play in developing the sport including building stadiums, preparing national teams and employing coaches and they cannot sit and watch things go wrong. Even FIFA knows that."
Okoth who played for the National Team at the African Cup of Nations in Tunisia in 2004 welcomed the move by the CS to embrace dialogue saying Dr Amina should extend an olive branch to FIFA to the negotiating table on her mission to 'clean up' what she described as the mess in football.
The government disbanded Nick Mwendwa led Football Kenya Federation in November last year over allegations of misuse of funds and setting up a caretaker committee setting stage for a bruising battle between the two.
Kenya is currently serving an indefinite suspension imposed by Fifa following differences in opinion on how to resolve underlying issues including allegations of graft against top Football Kenya Federation (FKF) officials and poor performances by the national football teams at international meets.
This is the second time Kenya finds itself in the same situation after it was slapped with the same suspension in 2004 and 2006.
Okoth, who joined other football legends Peter Dawo, Musa Otieno, Sammy 'Pamzo' Omollo, Nicholas Muyoti and George Sunguti in a football clinic for budding footballers at the Bomani grounds in Mombasa.
The clinic is under the auspices of veteran football administrator Twaha Mbarak.
Late in the week, the CS responded to the FIFA statement.
"The decision by the Government of Kenya to disband FKF fully adhered to the Laws of Kenya; it fully a legally prescribed process and had a defined roadmap," read the statement.
"The decision was taken after it became crystal clear that the manner in which FKF was managing Kenya's football growth and development was unsustainable and untenable. The lack of accountability for monies entrusted to it by the government and people of Kenya was raised with FKF on many occasions to no avail.
"We tried on many occasions to bring the matter which had festered for long to the attention of Fifa with no success. It seemed to us at times that FIFA and FKF were reading from the same book."?