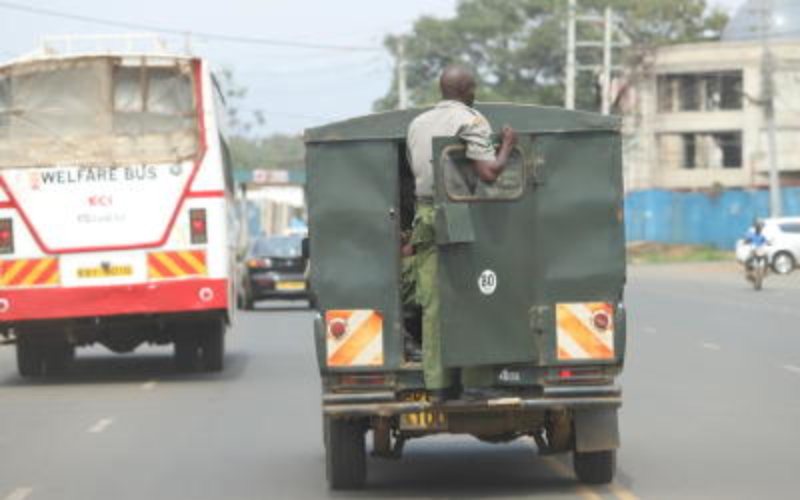 A multi-agency security team in Kisumu have launched a manhunt for two female murder suspects who reportedly escaped from Kisumu Maximum Prison in Kodiaga.
The two were being held at the women's facility inside the Kisumu Maximum Prison with pending murder cases before the Kisumu law courts.
According to sources who spoke to The Standard but asked for anonymity, prison guards realised that the duo was missing at around 4 pm on Sunday during a headcount.
"The two suspects were last accounted for at around 1 pm but about three hours later, they were nowhere to be seen," one of them said.
When sought for a response, senior officials at the facility declined to comment on the issue.
"We suspect they could have walked out through the gate like any other visitor," claimed one of the warders.
However, Nyanza Regional Commissioner Magu Mutindika has confirmed the escape saying efforts to re-capture the two suspects was underway.
"It is true. Two female suspects escaped from Kisumu Maximum Prison. We have launched a manhunt for them and we will recapture them," Mutindika told The Standard on phone.
He noted that police units had been informed about the escape and had already begun an intense search for the suspects.
The escape of the two women once again exposed the faults inside the country's most secured correctional facilities.
In November last year, three terror convicts escaped from Kamiti Maximum Prison, only to be re-captured three days later at Kitui-Tana River Border.
As a result of their escape from the country's most secured correctional facility, seven wardens were arrested and prosecuted.
The three were re-arrested, prosecuted and slapped with an additional 15-month jail term.
The three, Joseph Odhiambo, Musharaf Abdalla and Mohammed Abikar pleaded guilty to charges of escaping lawful custody on November 15.