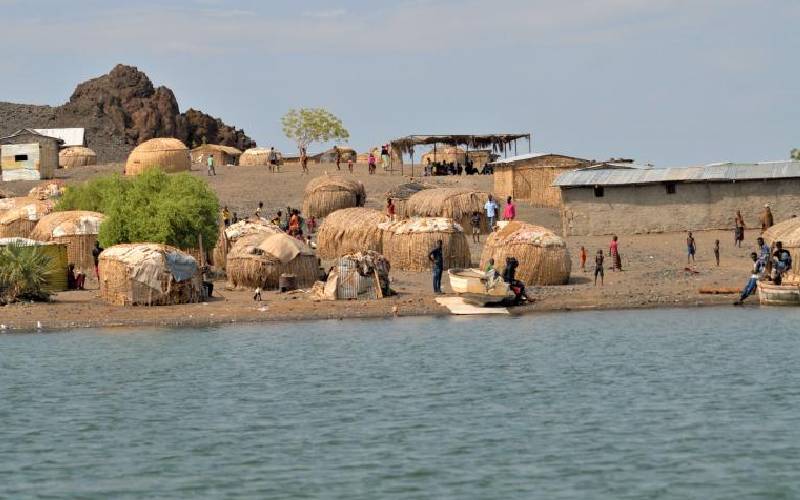 I woke before the crack of dawn after a quiet night in Loiyangalani, well except for the wind that violently ruffled the palm fronds outside. It would be another hot day in the desert. It would get hotter, we were warned, as we delved further out of Loiyangalani.
First though, we needed to get a feel of life in the town's neighbourhood, and there was no better way to do so than to spend some time with what is arguably Kenya's smallest community, the El Molo.
The road out of Loiyangalani brushes the edges of the lake. A hammerkop kept watch as a group of boys, who were out fishing, struggled to balance themselves on a flimsy canoe made out of doum palms.
The boys were brave, I thought, if they could hold their own against Lake Turkana's Nile crocodiles and hippos.
A cormorant and a plover eagerly awaited any morsel of fish from the boys.
Despite being the largest desert lake in the world, Lake Turkana harbours abundant bird life; 84 species in all and, together with nearby national parks, is a Unesco World Heritage Site.
We got to Komote, one of the two El Molo settlements a few minutes past 10am. Our arrival here caused some commotion as word had gone round that some visitors would pass by, in true African fashion.
In a village where everyone knows everybody, strangers stand out. And while the rest of the world was busy with Christmas festivities, villagers here were content to watch the day ebb away. There are few resources here to hold a feast. Fish is the main currency.
Julius Loyok, a local guide, arranged for two boats to take us around El Molo Bay where we would interact with more villagers.
"By the way, there was only one Komote village before the rising waters of the lake engulfed the area and split it into two," Julius tells us.
"We used to walk across but now we can only do so by boat."
These are the sad effects of climate change. To El Molo, the lake has been a source of livelihood for close to a millennium. Now, it is slowly turning out to be their source of grief.
A number of community graves are submerged with fears that homesteads near the water are next. For a people that have already lost their language through intermarriages with neighbouring communities, erosion of their culture by the lake is be too much to take.
We spent over an hour here, danced with the children and shared the little we had. With a population of just 1,000 and no native El Molo speakers, I shuddered to think that future generations will have to learn about these Cushitic people only from the nearby Loiyangalani Desert Museum where most of the community artifacts are preserved.
It was almost noon when we bid goodbye to these warm people by the lake.
Our next stops were North Horr and Kalacha, two pit stops before tackling the dreaded Chalbi Desert.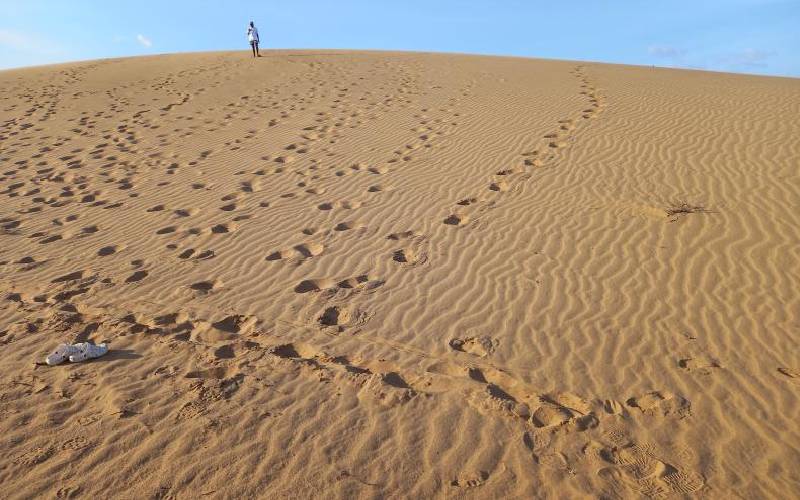 The route from the lake is punctuated by large volcanic boulders. For tens of kilometres, there seemed to be no signs of life. But there were. Scattered homesteads could be seen jutting out of the rocks. Women walked their donkeys in search of water.
On the right side, Mount Kulal loomed large. The largest mountain in northern Kenya is an internationally-acclaimed biosphere reserve that regulates temperatures around the region. It is also a source of water and pasture ground for nearby communities.
According to Unesco, the mountain once harboured healthy populations of elephants and rhinos before they were decimated by poaching.
We got to North Horr, 85 kilometres from Loiyangalani by lunch hour. Tired and exhausted, we checked in at the local Catholic mission where a meal of steamed rice, beef and vegetables had been arranged.
With temperatures soaring, the group took a few winks before exploring the surroundings. Like most of the settlements here, North Horr sits by an oasis, so lush it is difficult to imagine that a few minutes' drive out, one is confronted with the harsh realities of the desert that tests a man's will to live.
At the oasis, men, and their camels, stared at the dusty bunch of travellers. The men said nothing apart from an occasional wave and a shy grin. After a brisk walk around the oasis, word went round that the swimming pool at Horrigudha, another establishment run by the Catholic Church was available.
Woe to those who had no swimming costumes as all they could do was watch as the rest cooled off at the pool.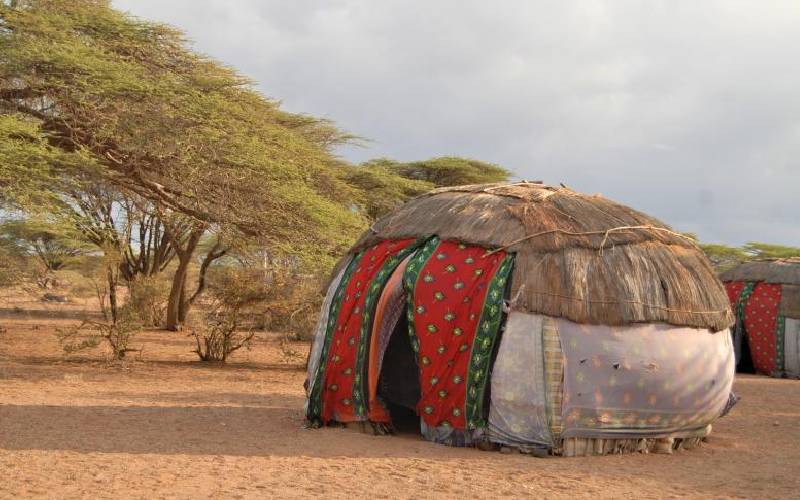 By midafternoon, we set off for Kalacha, another 65 kilometre-drive away. Half an hour out of town, we stopped by a sand dune, a must-visit for any traveller to North Horr. Baked by the sun all day, walking on the dune felt like stepping on hot coals.
Kalacha, like North Horr, sits on the edge of an oasis. Here too, the Catholic Church seems to hold sway on all matters of hospitality and Anthony, the local priest who runs the mission went all out to ensure the team enjoyed some roast goat and boiled broth.
The skies over Kalacha were clear as we headed to the nearby Gabra Cultural Centre for the night. But first, we sat by a bonfire where we recounted the exploits of the last few days while gazing at the starry heavens.
Here, though, there was nothing fancy like the tented camp at Ngurunit or Tilamari in Loiyangalani. But it was magical. Spending the night in a traditional Gabra manyatta was a first.
The Gabra are a nomadic community that lives on the edge of the Chalbi Desert. Their homes, or mana, are dome-shaped and made of poles that are firmly fixed on the ground and bent on top to make a roof.
Sisal mats, goat or sheep skins are then tied in place by ropes. The huts, also decorated with beautiful cloths have their doors facing west to ward off the strong winds.
The bed was no more than a raised platform made of wood, yet, having had a good meal earlier, any type of accommodation would do.
Perhaps this was just the setup we needed before embarking on the most adventurous part of our trip the following morning—a voyage through the Chalbi.