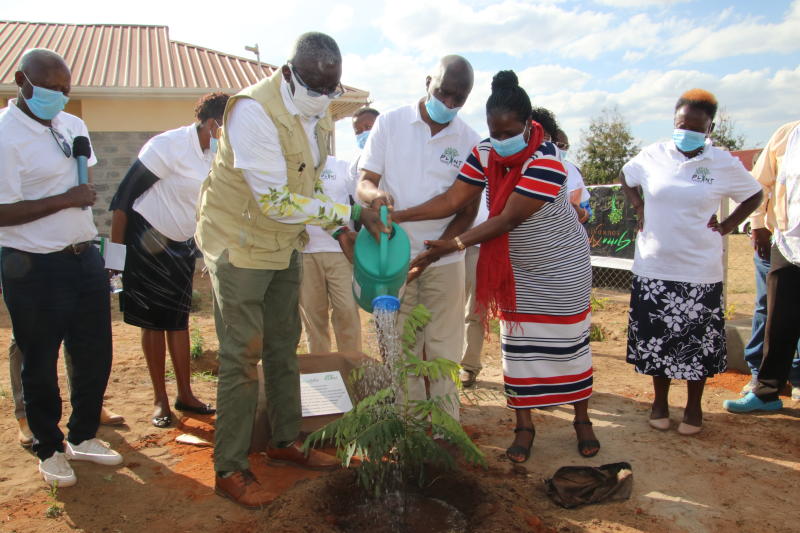 The Green Thinking Action Party has opposed the proposed Forest Conservation and Management (Amendment) Bill, 2021.
The National Assembly's Procedure and House Rules Committee wants MPs to repeal a section of the Forest Conservation and Management Act 2016.
The Act protects forests from actions that endanger rare, threatened, or endangered species. The committee wants to do away with section 34(2) of the law that compels petitioners seeking variation of boundaries or excision of public forests to get a nod from the Kenya Forest Service (KFS).
If passed into law, KFS will lose powers to permit variation of boundaries of a public forest or excision of a public forest.
Yesterday, the Green Party warned that the new Bill would expose public forests to arbitrary boundary changes and excisions, which would harm them and affect water catchment areas.
''If this happens, the critical ecological services and economic activities that rely on the water will suffer heavy blows,'' GTAP leader Isaac Kalua Green said in a statement.
He said if section 34(2) is repealed, we risk sliding back to days when public forest land was subject to political whims. Dr Kalua said the Act has stopped the destruction of forests as was seen in the 1990s and 2000s. Repealing the section will water down the gains, he said.
The party argued that while the current Act requires KFS to ensure Local Forest Conservation Committees approve proposed variations of forest boundaries and that any such proposals undergo Independent Environmental Impact Assessment and full public participation, if the repeal succeeds, it will not allow that.
''We can read political opportunism in this memorandum. The procedure as currently constituted does not need streamlining. In fact, it needs further tightening,'' said Kalua.
The loss of powers by KFS, he said, will render it toothless in ensuring forest sanctity. "If passed, the proposed amendment risks leading to deforestation,'' he said. The conservationist also warned that the planned repeal of section 34(2) will render public forest land vulnerable to politically connected land grabbers.
''We are opposed to the silent political undercurrents that are driving this proposed amendment."