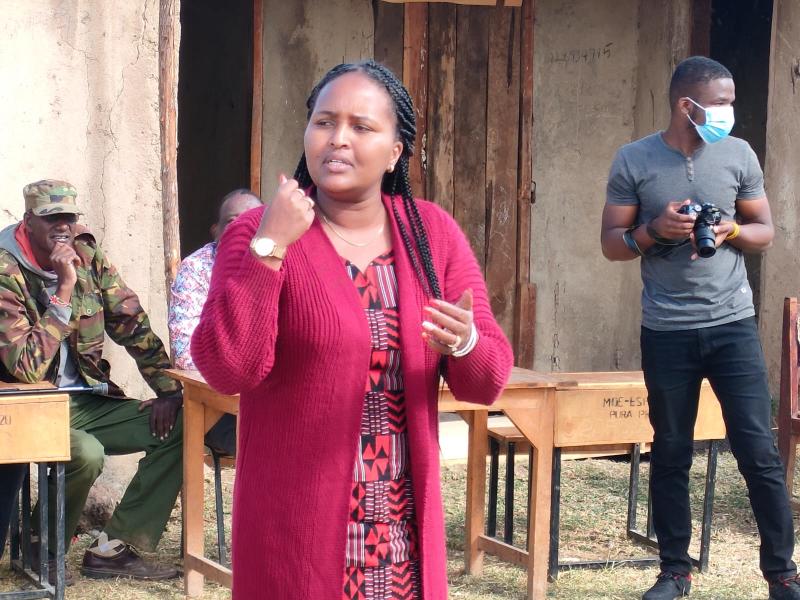 Samburu West MP Naisaula Lesuuda has appealed to the Inspector General of Police Hillary Mutyambai to set up a police camp to enhance security following attacks that have displaced hundreds of residents.
Speaking on Monday at Pura during a security meeting, Ms Lesuuda said the move would give the displaced families confidence to return to their homes.
"No one is willing to go back because they still fear for their lives. We need to have a police camp here and allow the National Police Reservists to help in restoring law and order," she said.
The lawmaker said even as the leaders preach peace, it is important for the security to be strengthened.
"We will continue with the process of building peace and talk to our people, but as we do it we need to enhance security so that people can feel confident to come back to their homes so that children can go to school," she said.
The Peace Net Kenya Chief Executive Officer Tom Leremore urged communities to discuss their problems in order to find peace ahead of the General Election.
"Our plea to both Pokot and Samburu communities is to pursue dialogue for peace as we go towards this year's General Election," he said.
Loosuk Ward MCA Adamson Lenyasunya said 3,500 people have been displaced due to conflicts.