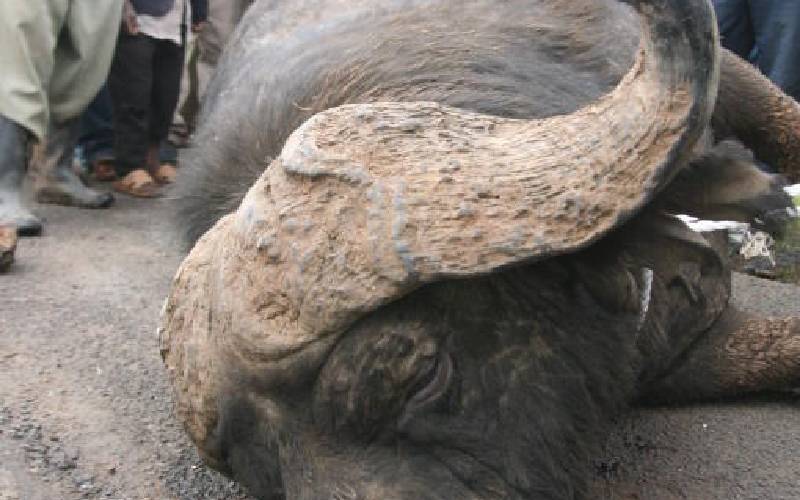 The ongoing projects in Naivasha are a threat to wildlife ecosystem, conservationists have warned.
The projects, mainly around Mai Mahiu and geothermal exploration sites in Olkaria, have blocked wildlife migratory routes.
This has led to an increase in cases of human-wildlife conflict.
Conservationists have warned that the investments could lead to the death of the tourism sector.
According to Francis Muthui, the chairman Friends of Lake Naivasha, the massive investments in Naivasha are a major blow to wildlife conservation.
Mr Muthui noted that already tens of wild animals have been displaced in Mai Mahiu where the Inland Container Depot (ICD) and the Standard Gauge Railway (SGR) station were constructed.
This is also the case in Olkaria and Hells Gate National Park where ongoing geothermal drilling has pushed away more animals into neighbouring farms and ranches.
He noted that the Environmental Impact Assessment (EIA) done before the projects had indicated that wildlife routes would not be affected but things on the ground are different.
"The projects are economically sound but they have already displaced hundreds of animals and they will in future have a major impact on conservation efforts," he said.
A herd of elephants recently strayed into Naivasha, leading to massive destruction of property and disruption of traffic along the Naivasha-Mai Mahiu Road.
He said the invasion of the town by elephants was a major pointer of things to come, noting that tens of wildlife had been blocked from accessing water points and pastures by the projects.
Chairman Lake Naivasha Basin Landscape Association (LANABLA) Paul Ruoya noted that there was an increase in cases of human-wildlife conflict around Lake Naivasha.
He attributed this to encroachment on riparian land by farmers and the blocking of wildlife corridors by investors.
"We have seen an upsurge in development projects in Naivasha and this will come in handy in job and revenue creation, but will be costly to wildlife conservation," he said.