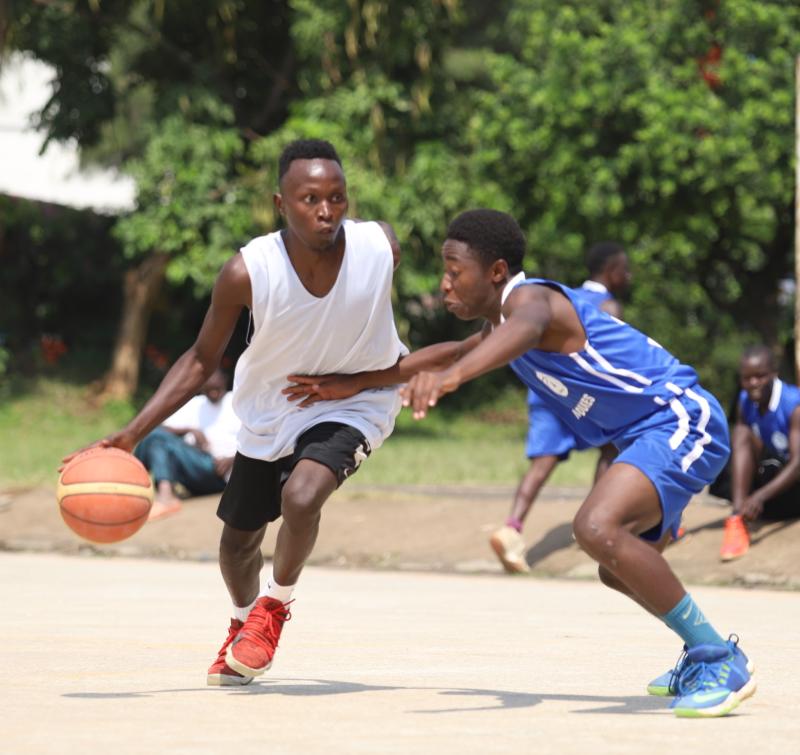 Maseno closely edged out Jao Garments 15-14 during overtime to win the 2021 Kisumu County 3x3Basketball League circuit one tournament played over the weekend at Mamboleo in Kisumu.
Under coach Felix Anguko, Sila Awuor inspired the Maseno based outfit to win the inaugural tourney which saw them finish top with 10 points.
Speaking after the win, Awuor said he was happy with the win and the fact that they are back to playing competitively after a year out with the pandemic restrictions.
"It was good to be back playing once again. We are not fully recovered but it's a start and we are looking forward to improving as the tournament progresses," he said.
Maseno edged out Urbanville Vanguard 9-4 in the semis and Jao Garments defeating Kisumu Pitbulls 14-10 to glide into the finals.
Tournament Director Brian Lusaga said the tournament will be payed after every two months and the winner will be declared at the end of the year.
"We will have several 3x3 tournaments throughout the year, teams will be collecting points after every two months. The team that will have most points at the end of the year will be crowned winners", he said.
After the first round, Maseno leads the standings with 10 points after their triumph followed by Garments with eight points.
Pitbull and Urbanville follow with six points each as Bidii, Kisumu Select, Dukes and Natives follow with four points.
In the ladies category, Hooperz lead with 10 points followed by Revolution on 8 points.
The next tournament will be on February 27th.