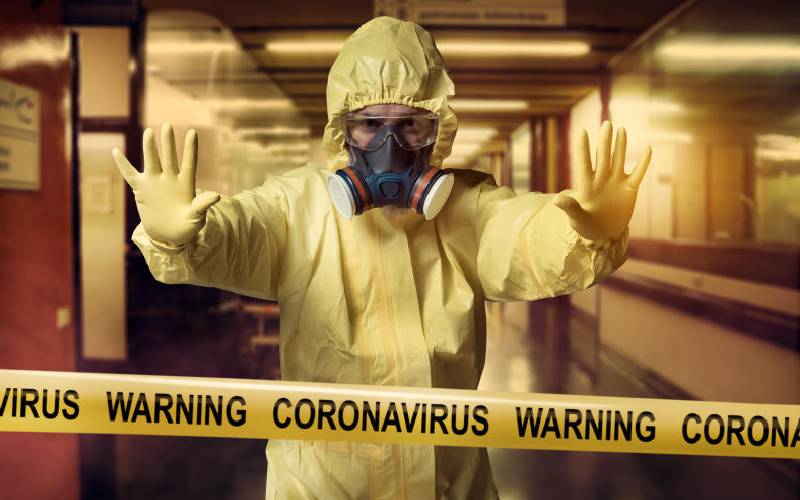 Anxiety has gripped staff at the Nyahururu County and Referral Hospital after a doctor tested positive for Covid-19.
As a result, samples of 18 members of staff have been taken for testing as primary contacts tracing begins.
A reliable source said more samples would be taken to ascertain the status of the health officials as medical personnel also goes for the secondary contacts.
The contacts who interacted with the patient have since been asked to present themselves to the hospital for testing.
Yesterday, the medical doctor based at the Nyahururu county hospital was put under isolation after testing positive for coronavirus on Sunday.
The report also caused ripples among residents within Nyahururu town and its environs even with the government's assurance that all is well.
It was reported that the doctor, who has a history of travelling to his Eastleigh home in Nairobi, has since been put in isolation at a centre in Nanyuki.
Laikipia county Health executive Dr Lenai Kimario said the doctor was tested at a private hospital in Nyahururu before being evacuated to Nanyuki.
He said health officials have since launched a search for his close contacts for further testing.
"He started developing breathing complications and went to a private hospital only for him to test positive. He is at our isolation centre in Nanyuki."
Kimario said the doctor's close contacts will be tested in Nyahururu and put under quarantine.
This is the first incident to be reported in the county.