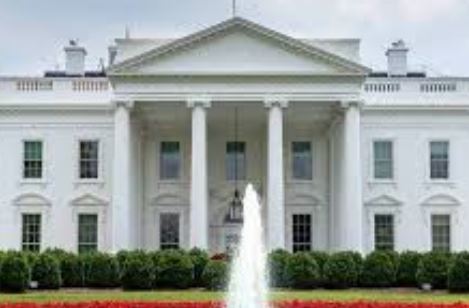 A Facebook post from one Alex Ndiritu from Nyeri suggesting that the anti-George Floyd killing protesters in various cities across the US should burn the White House ignited a hot debate among American citizens. Nderitu's comment on a live Facebook post with a video of protests in Minneapolis went viral with most US citizens tagging the CIA, the FBI and the Secret Service. It is Comedian and Actor Terrence Williams who first condemned the tweet and urged FBI, CIA and Secret Service to protect President Donald Trump. "THEY ARE THREATENING TO BURN DOWN THE WHITE HOUSE! We must Protect President Trump and his Administration. All threats must be taken seriously. Please RT to inform the FBI, Secret Service and the CIA," Terrence tweeted with a screenshot of Nderitu's comment.
SEE ALSO: George Bush administration officials to form PAC to back Biden
Americans, in a matter of hours, had retweeted Williams' tweet over 8,000 times with over 10,000 likes. They condemned the tweet with some warning that burning White House was like launching the war on America as a country. As the tweet scared Americans mostly President Trump's supporters, Kenyans on social media started celebrating Ndiritu. "Dude is in Kenya!... A country that donated Obama to the USA, They can riot 24/7, free speech and opposition "party which is in Government" tweeted Sudi Juma. "Congratulations Alex G Ndiritu, you've made it into CIA files. But I'd prefer we paint White House black instead of burning it down," tweeted Macharia Mbugua.
SEE ALSO: Donald Trump calls coronavirus 'kung flu' again as White House rejects racism complaints
As his post elicits debate both locally and in America, Nderitu is reportedly holed up in Kieni due to the ongoing lockdown put in place by the government to contain the spread of Covid-19.