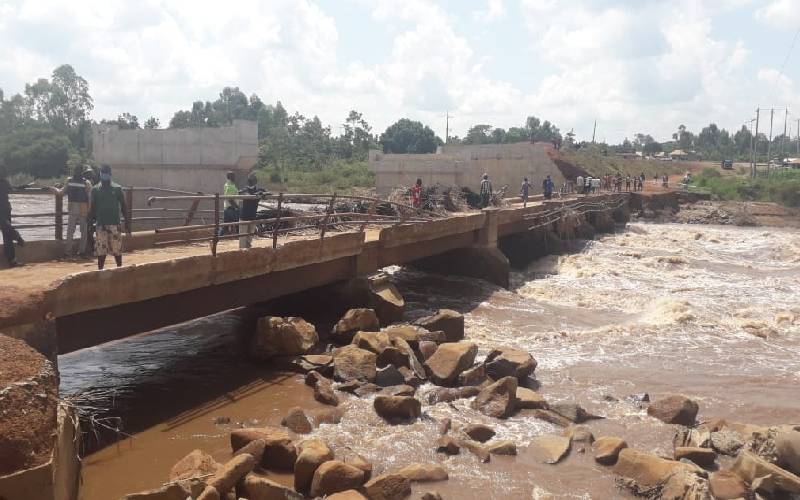 Residents of Ukwala, Ugenya sub county on May 26 held protests over the delayed completion of the new River Nzoia Bridge. The construction of the new bridge, part of the 28-kilometre Ruambwa-Ukwala- Ugunja highway at cost Sh1.24 billion, has dragged forcing locals to resort to an old bridge. The residents are stranded after the old bridge they have been using was also washed away due to the ongoing heavy rains in the area.
Three-week ultimatum
The angry residents have given the National Government a three-week ultimatum to repair the old bridge or face more protests.
KeNHA notice