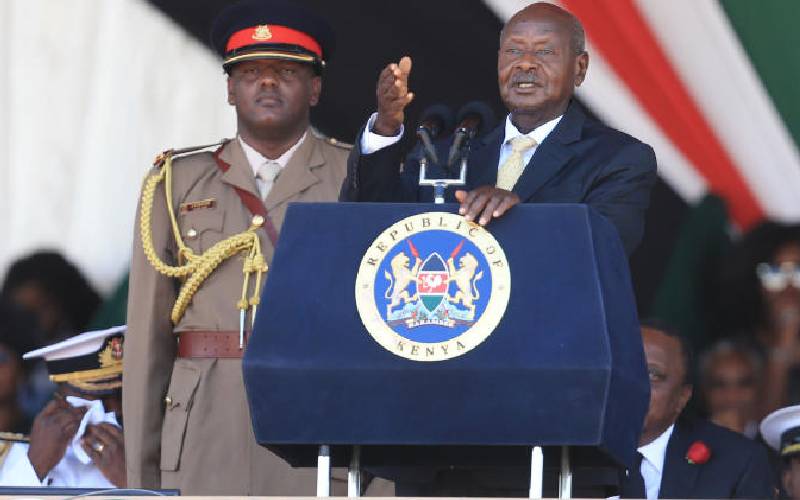 Health officials in Busia County are concerned over a decision by the Ugandan government to send back Kenyan truck drivers exhibiting coronavirus symptoms. The officials claim Ugandan authorities have so far sent away five drivers who went to seek medical attention at local facilities on suspicion that they had Covid-19. Busia County Health and Sanitation Chief Officer Isaac Omeri yesterday expressed displeasure at the actions of the Ugandan authorities. He regretted that the Kenyans were being treated like criminals in the neighbouring country.
SEE ALSO: Uhuru condoles Mandela family
According to Dr Omeri, both Presidents Uhuru Kenyatta and Yoweri Museveni must intervene and agree on the way forward. "We would like the two heads of State to resolve the issue and have arrangements in place for the drivers to seek treatment in hospitals both in Uganda and Kenya." "Repatriating drivers who test positive for the virus like Uganda is doing is wrong. The drivers are supposed to be treated in the country where they were discovered to be positive after undergoing the tests," said Omeri. Omeri is worried that the trend could lead to a diplomatic row and also spread coronavirus in Busia County. Busia has so far recorded two positive cases and both of them are Kenyan truck drivers who were sent back home from Uganda through the Malaba border.
SEE ALSO: ODM bags plum committees posts after Jubilee concedes
Meanwhile, Public health officers in the county have been accused of applying double standards in the fight against Covid-19 in the region. It emerged that the department of public health has allowed some eateries to operate without meeting the Ministry of Health set guidelines. It is against this backdrop that a section of hotels and restaurant owners are protesting. A restaurant owner who spoke to The Standard wondered why officers were being selective in enforcing the directive. "It is unfair for the public health officers to be biased in their work; why would other eateries be allowed to operate while some remain closed," he posed. Samples from hoteliers and food handlers in the county were collected last Wednesday by the response team. The exercise took place at a local hotel, with each worker paying Sh1,000 that was not receipted.