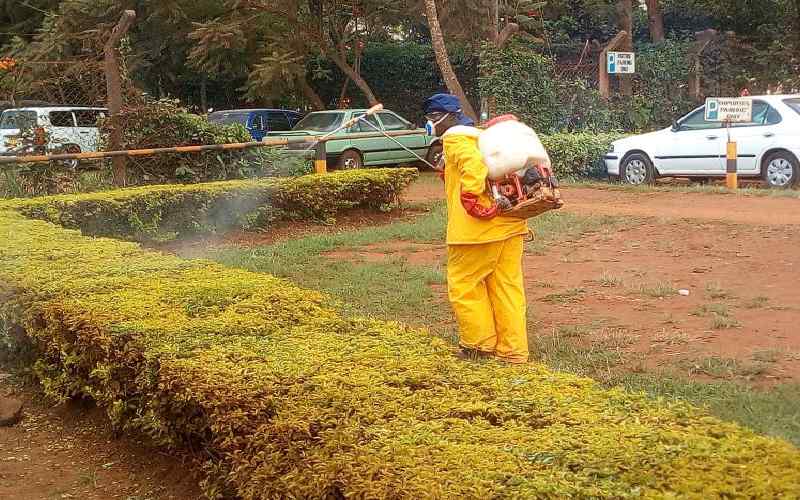 The Murang'a County assembly has allocated Sh140 million to help check the spread of coronavirus. The allocation was made in a Sh8.6 billion supplementary budget that was passed yesterday in a special sitting, where only a few MCAs were allowed into the assembly as a way of observing social distancing. In the top-up budget MCAs reduced allocations to Finance department by Sh29 million, Agriculture (Sh49.5 million), Urban Development (Sh37 million), Water (Sh260 million), Trade (Sh15 million) and Education (Sh100 million). The Budget and Appropriation Committee chair Kibe Wasally said Water department's budget was slashed following an increase in number of projects facilitated by the national government locally. "The county had budgeted Sh8.9 billion for the year 2019/20, which reduced to Sh8.6 billion, leaving a deficit of Sh381,236,174," said Mr Kibe.
SEE ALSO: U.N. warns COVID-19 could wipe out gains in equality for women at work
He said the supplementary budget would provide more resources for the Covid-19 fight. "Other factors considered in the supplementary budget include setting aside a kitty for pending bills to comply with national government's directive on debts. Pending bills was not factored in the 2019/20 budget". In the supplementary budget, the Environment department was allocated Sh15 million for waste management. Lands, Housing and Physical Planning department had its Sh45 million allocation redirected to other devolved functions.