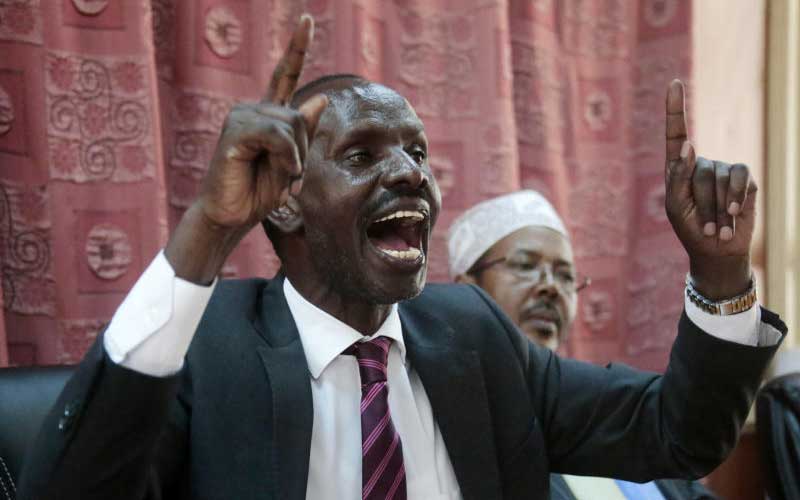 A video showing the living conditions by one of the Kenyans held at Lenana School isolation centre has prompted teachers' unions to set out conditions for use of schools and colleges in fight against coronavirus. The thirteen minutes clip, released last week, unearthed shocking details how the school's boarding facility, with beds and mattresses of the students are being used by the persons. The video took Kenyans through the use of the boarding school open fields and benches, the washing bay, dining area, hostels and bathrooms. The clip also exposed the pathetic sanitation in the school facilities with utensils and potentially contaminated garbage left to scatter all over the area, endangering the lives of innocent occupants.
SEE ALSO: Resumption of sporting activities looming? - Uhuru announces phased re-opening
It also emerged that medical personnel or government officials did not visit the centre to check on the persons in isolation. The government has selected 460 schools and colleges as isolation centres to have 138,220 beds. However, Kenya Union of Post Primary Teachers (Kuppet) has cautioned against their use while Kenya National Union of Teachers (Knut) has rejected use of schools as isolation centres. "The government should drop the option of using boarding school facilities in holding the victims of Covid-19 due to the post corona stigma that will affect the management of schools," said Wilson Sossion, Knut secretary general. Sossion asked the State to seek alternative places to host suspected patients of Covid-19. On the other hand, Kuppet wants the government to disinfect the accommodation facilities after the pandemic.
SEE ALSO: Covid 19: Uhuru announces phased re-opening of country
Kuppet secretary general Akello Misori said the best option would be for the government to bring in boarding facilities that would be disposed after the pandemic. A senior Ministry of Health official said a shipment of mattresses have been bought and will be sent to the institutions. "Beds are imported or made locally for this purpose. They will be distributed to stadiums where makeshifts tents are being erected in readiness for any eventuality," said the insider.