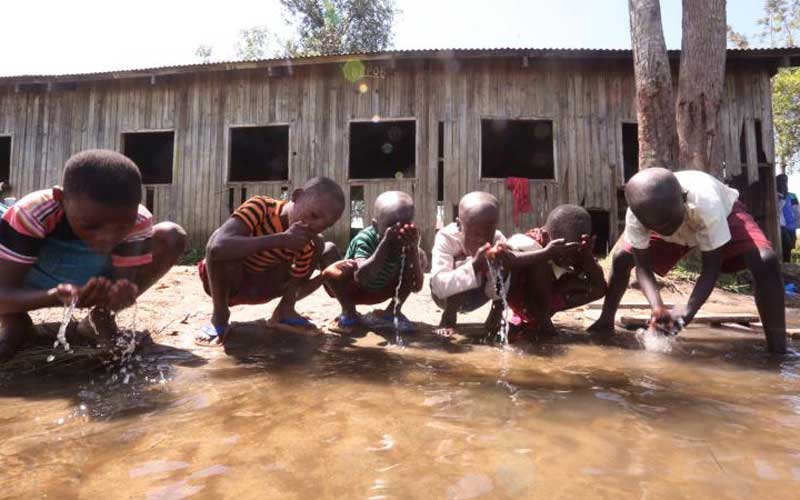 Letters
World Water Day: Let's adopt sustainable water solutions
Every year on March 22, everyone around the globe focuses their attention to the importance of water for World Water Day. This year's celebration is unique because it is being marked under the challenging circumstances of Covid-19. Nations have risen to their best by acknowledging the centrality of water, sanitation and hygiene. This year's World Water Day theme, 'Water and Climate Change', looks at the link between water and climate change and how water management must play a central role in adapting to the effects of climate change and reducing greenhouse gases.
SEE ALSO: South African shoppers stock up on booze as sales resume
Good sanitation and hygiene depend upon continued access to clean and safe water, which underscores links that are not often understood between climate change, water, sanitation and hygiene. Still, the theme adapts the central promise of Sustainable Development Goal for water and sanitation (SDG 6), that as sustainable development progresses across the globe, access to water and sanitation for all should be available to match the scale of growth by 2030. During the Climate Action Summit and the opening of the 74th UN General Assembly in New York in September last year, UN-Water launched a policy brief which notes that there are significant co-benefits to managing climate and water in a more coordinated and sustainable manner. Climate change is already affecting the water cycle, altering the amount, distribution, timing, and quality of available water. This has led to extreme climate-related incidents within the region such as Cyclone Idai in Mozambique and the massive floods experienced in East Africa in 2019 due to the warming of Indian Ocean (Indian Ocean Dipole).
SEE ALSO: KTN's Fridah Mwaka and Lofty Matambo release 'Weh Corona' song
Water users, including communities, animals and industries are in turn affected: their activities and functions depend, either directly or indirectly, on water. If countries are to create a sustainable future, water management needs to be scrutinised through a climate resilience lens. This calls for concerted efforts from national and regional governments to take an integrated approach to climate change and water management, and meeting future demands will require increasingly tough decisions about how to allocate water resources between competing water uses, including for climate change mitigation and adaptation. Kenya has singled out access to water supply and sanitation (WSS) and mitigation and adaptation of climate change impacts, among other sectors, as a major driver of the country's socio-economic well-being and economic development, while Uganda has developed a National Water Policy that seeks to promote an integrated approach to manage its water resources in ways that are sustainable and beneficial to Ugandans as enshrined in the country's Constitution. Kenya's ambitions to have access to clean and safe water for its population aligns well with global targets of delivering water for all by 2030, conveniently aligned with the SDGs.
SEE ALSO: Working from home could be blessing in disguise for persons with disabilities
Experts agree that smart water stewardship can help cope with the devastating effects of climate change on water resources through adoption of sustainable, affordable and scalable water and sanitation solutions.
Water.org
, for example, has contributed to improvements in access to water and sanitation that directly empower people in resource-poor communities in Kenya, Uganda, Ethiopia, Ghana and Tanzania, among other countries globally. Through its WaterCredit programmes, the organisation partners with local financial institutions by providing technical assistance, connections and small grants, so the financial institutions can provide small, affordable loans to people in need of water and sanitation facilities. Working in 13 countries across the globe,
Water.org
has scaled up WaterCredit programmes to reach more than 27 million people who can now safely use a toilet because small, affordable loans empowered them to get access to safe water and sanitation at home. In Kenya, the programme has reached more than 3.9 million people with access to safe water and sanitation, disbursing 948,000 in loans for water and sanitation.
SEE ALSO: Mystery as Kawasaki-like illness linked to coronavirus now affecting people in 20s
Francis Musinguzi, the Africa Regional Director at Water.org