Lawyers go to the polls this morning to elect a new Law Society of Kenya (LSK) president to replace Allen Gichuhi. The new president will serve a three-year term from 2020 to 2022. The race has attracted four candidates – two men and two women. The candidates, other than throwing around the word "transformation", have little in common and represent four very different "visions" for LSK. Already, even in this house of laws and rules, accusations of "rigging" are doing the rounds.
SEE ALSO: Ogolla : No lawyer can be arrested for lacking Practising Certificate
On Monday, avocate Nelson Havi wrote a letter in which he questioned the "late registration" of between 54 and 213 new lawyers to vote. The letter raised the ire of current LSK deputy president, Mbeneka Maria. At the final LSK presidential debate at Daystar University auditorium on Monday evening, Ms Maria, who is contending for the president position, said the allegations were merely meant to smear her name. Outgoing president Allen Gichuhi came into office in 2017 with promises of turning LSK into a transformative and visionary body. The jury is still out on whether or not he achieved this during a reign some have described as having little judicial activism and a rather muted checking of the State. His replacement will need to confront both internal and external challenges the body faces that include transparency, and dealing with public perception on operations of some of those in the legal profession. Questions have also been raised on declining quality of lawyers training.
SEE ALSO: Defend the law, President Uhuru told as LSK backs CJ
There is also the matter of expanding membership and having a body that is more robust and engaged in constitutional matters of the day. Here is a brief look at each of the four candidates:
Maria Mbeneka – the Incumbent Deputy
"Tried and tested" is one of her major campaign slogans. Some older advocates say that the current incumbents of LSK are a bit too cosy with the Government, and that is why the lawyers' society has been largely "silent" these past three years. She has been describing herself as a "visionary".
Harriette Chiggai
SEE ALSO: Kalonzo, Karua case reveals fierce battle for coveted title
She is the least experienced of the candidates in terms of years of practice. But Harriette seeks to turn this weakness into a strength by positioning herself as the "individual" who can "bridge the growing divide between senior advocates and junior members of the Bar". Earlier this year, during lawyer Miguna Miguna extradition hearings (before Judge John Mativo), a junior lawyer from the Attorney General's office attempted to lecture Senior Counsel John Khaminwa about Section 156 of the Constitution. Applicant's co-counsel Haroun Ndubi was not amused, and told the young upstart in no uncertain terms that "we have been reading that 'Katiba' long before you were born, young boy". It is this "disrespect of elders" and "contempt of juniors" that Chiggai's candidacy seeks to heal if she becomes LSK president. She has also sworn to champion competitive packages for LSK members, "especially the ones joining the profession".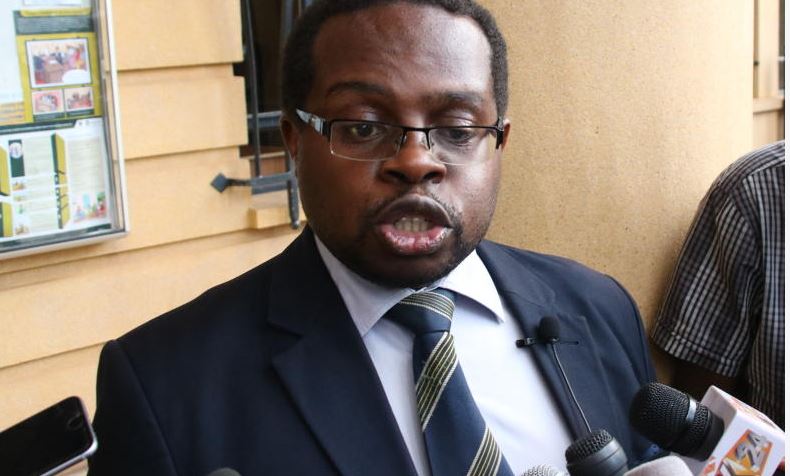 Charles Kanjama – the Efficient Administrator
The current head of the Nairobi LSK has a solid track record to run on when he says he is going for a "strong LSK". His is an "A, B, C, D, E" outline of very specific aims, if he is elected. He says in the spirit of accountability, everything will be above board, starting with the LSK's Gitanga Road property, to avoid money debacles as happened to the LSK South C property development plan a few years ago. He intends to open lots more new branches of the society. On Continued Professional Development, 'Sir Charles', as some call him, is all for mini-bar associations (not the kind found in nice hotels), training seminars, digitisation and partnerships with like-minded bodies. Dignity in LSK, Excellence and Ethics complete the rest of the ABCs for this attorney, who like the CBK Governor Patrick Njoroge, is Opus Dei, and strongly believes in discipline and a strong work ethic.
Nelson 'The Duke' Havi – the Disruptive Revolutionary
The renowned advocate with a goatee, and a lawyer's reference point on television, comes with the vision to wake up the sleeping giant – and return LSK to its glory days of fiery advocacy under the likes of Paul Muite and Willy Mutunga. Havi believes it is time to go back to an LSK not beholden to the State.