Education
He said learning institutions are currently mushrooming all over the county and their enrolment is poor.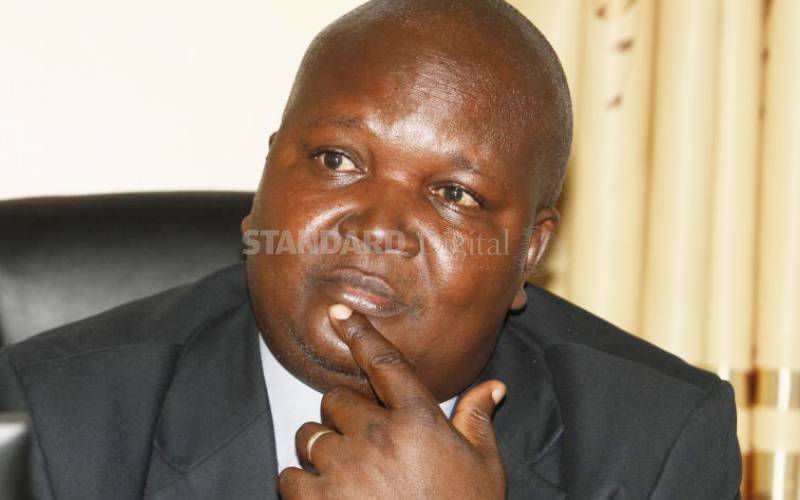 No new schools in West Pokot County will be registered if existing schools have slots that can be filled, an education official has said. Speaking at Nasokol Girls Secondary School, County Director for Education Jacob Onyiego
(pictured)
said some secondary schools in the county are underutilised. He said learning institutions are currently mushrooming all over the county and their enrolment is poor.
SEE ALSO: Rush to open institutions is ill-advised, ministry told
Mr Onyiego observed that some Early Childhood Development (ECD) centres have been converted into primary or secondary schools. He said existing institutions should be utilised fully before new ones are established. The official further noted that some secondary schools have as few as 100 students, yet the government has provided them with teachers. Onyiego asked parents and church sponsors to stop pushing for the establishment of more schools when they can easily enrol learners in existing schools that have enough slots. "There are some schools in the area with a population of as few as 58 or 70 students, and government teachers have been posted there. It is wrong for parents and church leaders to keep pushing for the establishment of more schools," he said. Onyiego further noted that absenteeism among headteachers and teenage pregnancies are the biggest challenges facing education standards in Pokot.
SEE ALSO: Helb to release Sh12.3 billion student loans
He said during last year's Kenya Certificate of Primary Education exams, out of 8,658 candidates, 214 girls wrote the papers while pregnant. "Headteachers should fully be in charge. We have noticed a trend where Standard Eight and Form Four candidates register and disappear only to re-appear during examinations," Onyiego said. He added that the government has spent millions of shillings to ensure schools are equipped with necessary facilities, yet the academic output in these schools does not reflect the resources invested in them. County Commissioner Apollo Okello directed chiefs to work closely with the County Education Board management to ensure education standards improve. He said chiefs must know what is happening in the schools in their jurisdictions. "We know some of the schools lack facilities, and yet when they get money, they buy buses first. Principals should get their priorities right," said Mr Okello.
SEE ALSO: Parents challenged to help children learn while at home