Rift Valley
Prof Lonyangapuo donated 25 camels worth Sh1 million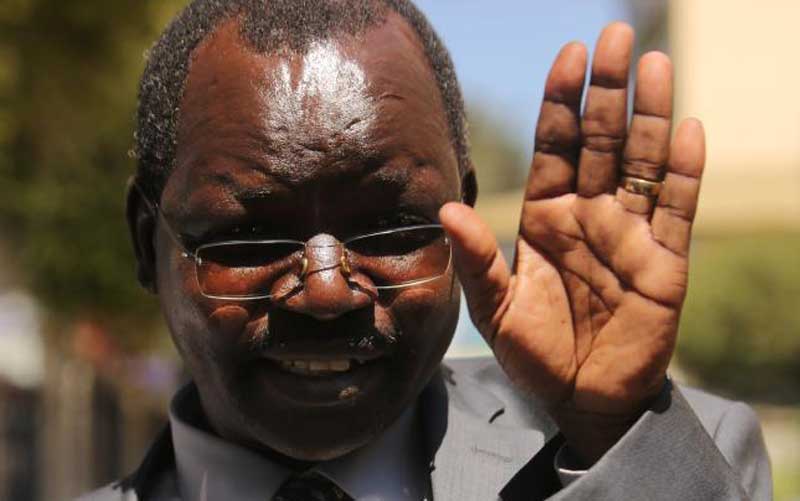 A number of reformed bandits have benefited from a camel rearing programme mooted by the county. The programme that is part of efforts to foster peace in the volatile region that is prone to cattle rustling, was launched by governor John Lonyangapuo
(pictured)
. Over the weekend, Prof Lonyangapuo donated 25 camels worth Sh1 million to the former cattle rustlers who have now converged under a self-help group called the Chomnyogh group.
SEE ALSO: Leaders hail Uhuru for appointment
The group has 600 members. Lonyangapuo said the animals will help group members reconstruct their lives. He said peace is being witnessed in the region and youth are being transformed. Lonyangapuo said the animals will also help alleviate a food shortage crisis that has hit many families. The crisis was spurred by a drought that wiped out cattle in the larger North Pokot Sub-county. "The youth can now engage in business. They have formed a group that will enable them work together. Another herd of 25 camels will be given out to other groups in February," said Lonyangapuo.
SEE ALSO: The scenic hills of Great Rift that kill every time it rains
"Beneficiaries are identified by village committees. The camels are our reward to the youth for embracing unity and peaceful coexistence." He added: "For our country to achieve meaningful growth, we must shun divisive politics especially along party lines." The governor said sheep, goats and chicken will too be given to the youth to improve their livelihoods. George Puran,