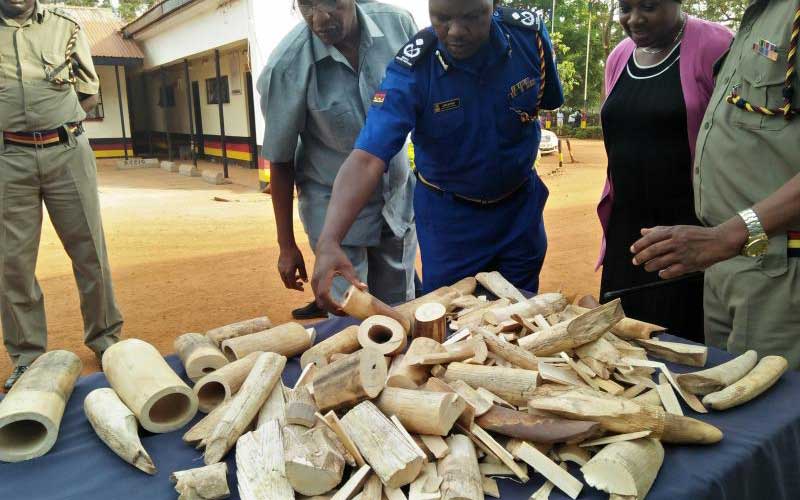 Police have intercepted pieces of elephant tusks and bones that were being sneaked into the country from Uganda in Busia town.
42kg ivory and 35kg of bones were being transported on a motorbike and were seized in Marachi Estate by officers from the police service and Kenya Wildlife Service after a tip-off.
A Ugandan suspected to be the owner of the ivory was arrested and taken to Busia police station while the motorcyclist was released after interrogation.
County Police Commander John Nyoike said they were yet to determine where the ivory was destined for.
"The boda boda operator thought he was carrying cassava, only to realise after being arrested that it was ivory. So we released him and put in custody the real owner," Mr Nyoike said.
He warned the residents against killing wild animals.
This comes barely three weeks after residents of Amerikwai and Lwero killed a hippopotamus that walked into the village.
"Wild animals should be protected and therefore it is important that whenever such animals are sighted, officers from the police service and KWS should be notified instead of attacking them with weapons," Nyoike said.