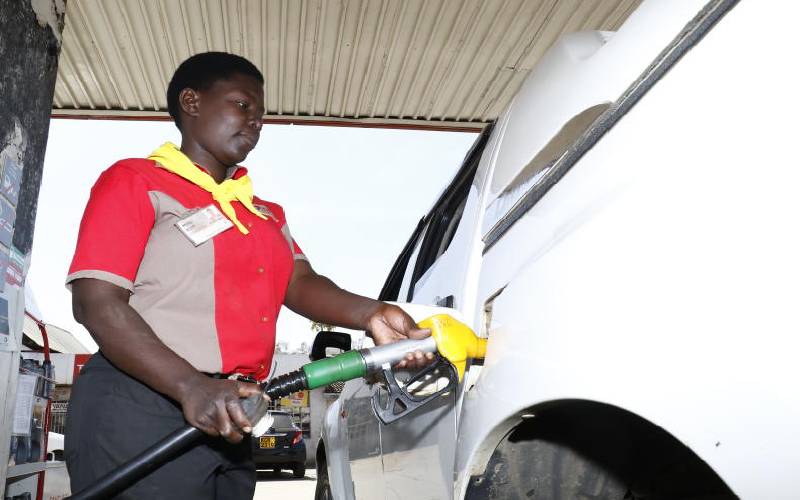 Kenyans will have to dig deeper into their pockets for the next 30 days after fuel and kerosene prices rose in the latest the Energy and Petroleum Regulatory Authority (EPRA) review announced on Tuesday. In the latest review, Kerosene price went up by Sh1.64 per litre while Petrol and Diesel prices rise by Sh0.70 and Sh0.54 respectively. In Nairobi, a litre of Super petrol, Diesel and Kerosene will now retail at Sh110.20, Sh102.32 and Sh103.95 respectively.
SEE ALSO: Oil drops on sharp uptick in coronavirus cases globally
In Mombasa a litre of petrol will retail at Sh108.15, diesel Sh100.27 and kerosene at Sh101.91. ''The changes in this month's prices are a consequence of the average landed cost of imported Super Petrol increasing by 2.21 per cent from $460.83 per cubic metre in November 2019 to $471.01 per cubic metre in December 2019,'' EPRA said in a statement. According to EPRA, diesel increased by 1.73 per cent from $485.29 per cubic metre to $493.68 per cubic metre while Kerosene rose by 5.75 per cent from $481.11 per cubic metre to $508.77 per cubic metre. The new prices will take effect from tonight at midnight until February 14. With the recent US-Iran hostilities, fuel prices could even rise higher next month.