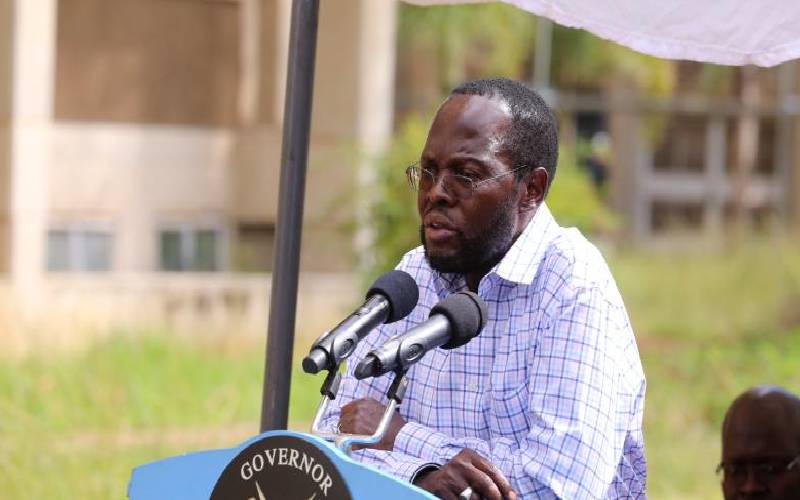 Nyanza
Fight for control between MCAs and county officials has seen scholarship selection stopped in some wards
Bursaries and scholarships worth Sh205 million are at stake as Members of County Assembly and ward administration fight over the composition of teams formed to share out the money. County officials yesterday said they have called a meeting between MCAs and the county assembly education committee to resolve the standoff. Kisumu County Government is seeking to resolve differences between ward administrators and MCAs that threaten distribution of the money. As schools reopen, bright but needy students who had hoped to join Form One next week will have to wait longer to know their fate as the row rages.
SEE ALSO: MCAs appeal suspension, cite illegality
The ongoing scholarship selection process has been halted in some wards as local MCAs fight for control of the programme with the county administrators. A section of the MCAs want the bursary and scholarship committees in their wards reconstituted over claims that the executive formed the committees without the ward representatives' input.
Meeting
Yesterday, education executive Obiero Ogone said they had scheduled a meeting with the bursary committees and MCAs to resolve the matter. "We want the committees and leaders and even parents to understand that we are resource-constrained. We want to make them understand the allocation procedure," he said.
SEE ALSO: Kisumu's guidelines on burials spark controversy
The infighting has now paralysed the programme at a time the county administration is racing against time to ensure the process is concluded to enable 350 intended beneficiaries report to secondary schools on time. According to the guidelines of the initiative, each of the 35 wards is enrolling 10 students – five males and five females to the programme. The Standard has, however, established that some ward administrators have received a communication from the executive to stop the selection process until the differences pitting them against the MCAs were resolved. Physical fights have been reported in some wards between ward administrators and politicians. In Seme Sub-county administrator Rawlings Angira said he feared for his life after allegedly being assaulted by a local politician last week as they differed over distribution of the money to needy pupils.
SEE ALSO: COVID-19: Nakuru MCAs risk lives to meet over Sh14,500 allowance
Administration's word
Despite the challenges, the county administration has insisted the scholarship programme was being implemented according to plan. Deputy Governor Ochieng Owili said the county government had increased the allocation for bursaries from Sh2 million per ward to Sh4 million to complement the county's scholarship programme. "We have done this to meet the growing numbers of bright and needy students across the county who are in need of scholarship," he said. Governor Anyang' Nyong'o has increased bursaries to Sh205 million.