Nairobi
KNH board recently rolled out a road map that will see a private investor build and run the hospital for 30 years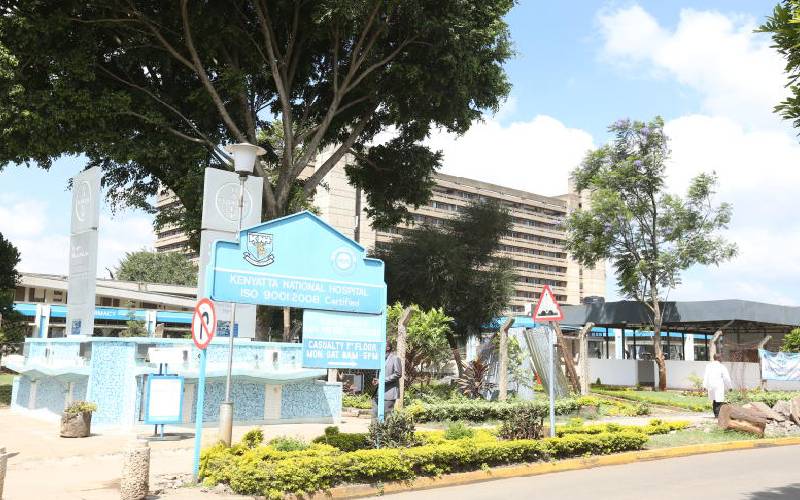 Contractors interested in the planned construction of a controversial new Sh15 billion Kenyatta National Hospital (KNH) private wing will be from next week be expected to declare their interest. KNH board recently rolled out a road map that will see a private investor build and run the hospital for 30 years then hand it back to the referral hospital. The pre-qualified bidders will be expected to declare their interest before they submit their proposals in April, and a contract released in September.
SEE ALSO: Where are the ill? Riddle of deserted hospital and beds
The plan is for the construction of a 300-bed facility, which the board says will help the public hospital attract revenue. According to KNH board chair Eng Nicholas Gumbo, the plan is to maximise the revenues so that they can improve the public hospital through funding from the private sector. "We do not receive much from the Exchequer for development and therefore this is a creative way of developing and ensuring the facility meets world-class standards," he said. The proposed hospital will also have a 40-bed step-down general facility, a central doctors' plaza and a high-density parking bay for over 500 vehicles.
Project summary
SEE ALSO: Health workers suspend strike
In October, the board held an investor conference with investors in Nairobi and is expected to advertise a Request For Quote (RFQ) from interested bidders. According to the RFQ document and project summary from Ernst & Young - who are the transaction advisors - the KNH PPP is a design, build, finance, equip, operate, maintain and transfer project that seeks to cater for 150,000 outpatients annually and offer specialist services at an agreed fixed annual fee and a share of the topline revenue on a quarterly basis for a tenure of 30 years. The union of doctors has vowed to use every means within its powers to thwart the planned construction of a private wing. The Kenya Medical Practitioners and Dentists Union said the mandate of the board was to ensure the hospital concentrates on making quality health services more accessible and affordable to Kenyans who depend on it. "We are consulting widely, and we will stop at nothing to ensure Kenyans' rights to health is protected," Dr Oluga, KMPDU secretary General, said. "Healthcare should not be a commodity for sale."