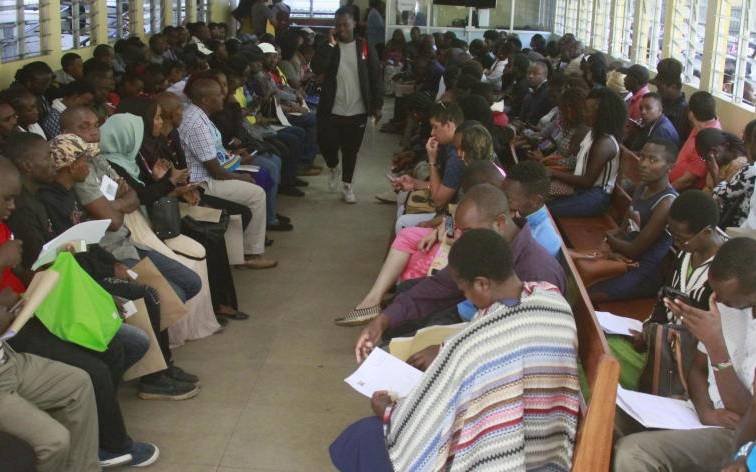 Opinion
2020 is finally here with us, and it is a year of great expectations.
2020 is finally here with us, and it is a year of great expectations. From surveys, stories and reader feedback, this is the bag of wishes Kenyans want their government to deliver this year. Top on the list is the economy. Kenyans hope that this year they will have more money in their pockets; that they will be able to put food on their tables and take their children to school. It is not enough to keep releasing statistics on how the county's economy is growing, or citing multi-billion-shilling projects which, however impressive, will remain just that, statistics, if they do not translate into money in the pockets of more Kenyans. Millions of jobless youths will be looking to the government to improve the business environment so that they can get jobs. They will hold the hope that this will not be another year of the empty promises that they have been fed year after year. The government can no longer keep fooling the youth with promises of future jobs. The business community will also be looking to see if a presidential directive on consolidating taxes issued last year will be speedily implemented this year.
SEE ALSO: Germany wants to end travel warning for 31 European countries: report
The community will also be looking forward to seeing the implementation of another presidential directive to government departments owing struggling firms and individual suppliers billions of shillings to pay up. Either this, or they will be right to feel that presidential directives are no more than roadside declarations that no one follows up on. On education, Kenyans expect the fair distribution of school bursaries as promised by Education Cabinet Secretary George Magoha last year. The promised 9,000 bursaries must be seen to be distributed with transparency and accountability in every corner of the country to ensure that no single child misses out on an education because of a lack of school fees this year. Kenyans hope that the school calendar will not be interrupted by another teachers' strike. The Teachers Service Commission and the Kenya National Union of Teachers owe it to Kenyans to end their wars to ensure that this does not end up hampering the futures of Kenyan children. On matters health, Kenyans will be expecting an end to the recurrent strikes by medical workers that were experienced in 2019, and which brought untold pain and suffering to patients and their families.
SEE ALSO: Diaspora remittances decline by Sh2.2b in April
This problem has been allowed to go on for far too long, and should be fixed once and for all. The blame game between the central government and counties over the matter should not be allowed to continue this year. Regarding who is to blame for the strikes, Kenyan's really do not care; they want none of them this year. On graft, Kenyans expect the speedy resolution of the cases pending in court. They also expect to see those found guilty to get punished to put an end to the notion that only the 'small fish' go to prison. Kenyans want to see all monies stolen from public coffers recovered and the projects they were meant for completed. Anything less than that will be a mockery of justice. Speaking of justice, Kenyans will be watching to see how the Judiciary will perform this year. Thousands are waiting for the conclusion of their cases.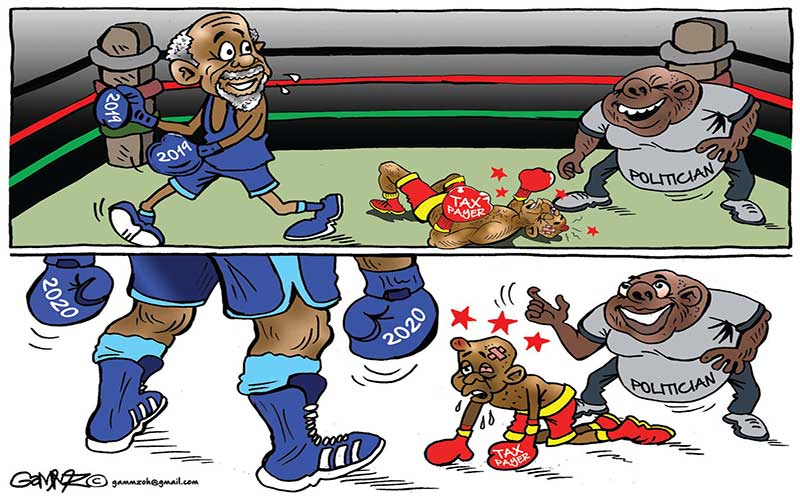 SEE ALSO: Step by step, CS Amina commits to deliver upgraded stadiums
Further, a string of murders witnessed last year have yet to be resolved to date, leaving many families yearning for justice for a second year running. This year, justice must not only be done for these families, but must also be seen to be done. On the political scene, a study published by this newspaper yesterday indicated that a majority of Kenyans were growing anxious about the country's political climate, saying it was generating tension. This shows that Kenyans are tired of funerals and harambees being turned into political podiums where politicians tear into each other. And this, while there are pending Bills gathering dust in both the National Assembly and Senate. Nowhere is it written that the job description of a politician is to make noise. As such, Kenyans this year want less political rhetoric from their leaders and more work done. This, or they might as well go home and wait for their fate in 2022. On food security, Kenyans expect a government that does not wait until pictures of starving families are splashed on the front pages of newspapers. It is absurd that every year Kenyans see these pictures, yet by now, people paid to strategise know that seasons of heavy rains are inevitably followed by dry spells. The National Cereals and Produce Board's doors remain closed, even as rice farmers in Nyando raise the red flag that their crop is drying up. It cannot be business as usual when we quickly move from cries for help during flooding to cries for help during hunger, year after year, yet we have people paid to think and plan ahead.