Editorial
Someone out there is not doing the job they are paid to do, which is to protect Grace and others like her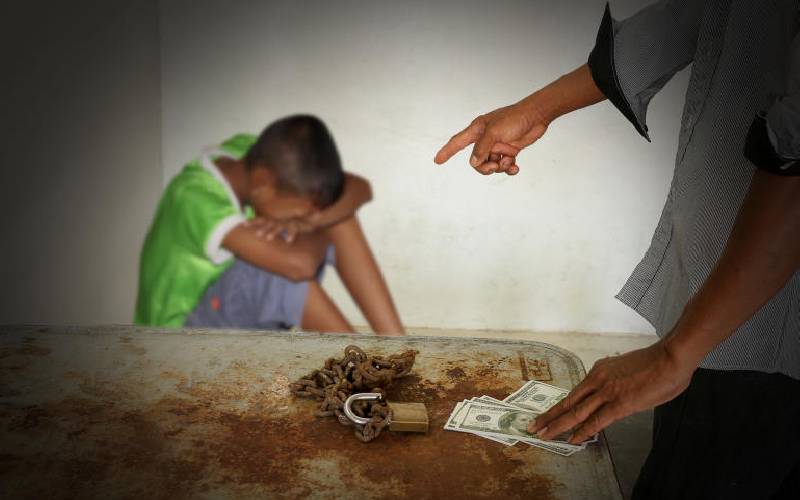 If the plight of Grace fails to prick our national conscience, it is only because we no longer have one. Still, the story of Grace, who was ensnared in the web of deceit that began in the backstreets of Nairobi and ended in dingy brothels of Delhi, is not new. Heart-rending tales of our starry-eyed youths who left home after the promise of good jobs abroad only to end up as slaves out there are not new.
SEE ALSO: Inside a Covid-19 hospital in India, doctors see no end in sight
If indeed up to 1,000 Kenyan youths have been lured into sex slavery in a single Indian city, then it goes without saying we could be talking about thousands of our youths trapped out there. In 2014, amid an avalanche of reports about Kenyan women sending desperate appeals to return home after realising that the jobs they were promised in the Middle East were pipe dreams, the government banned more girls from travelling to the Middle East. Then the State also purported to clean up a myriad recruitment agencies, most of them backstreet outfits that thrived on corrupt immigration officials. Recruitment agencies were given deadlines to register and made to sign on the dotted line that they would bear the cost of bringing back home workers who suffered abuse out there. This clearly did not work - or Grace would not have ended up in Taghlakabad to be paraded by her 'owners' in dingy brothels. The government has failed, not just Grace, but thousands of girls out there who, wooed by promises of good jobs, and recruited by backstreet agencies and human trafficking brokers, are now being paraded, as Grace put it, "like potatoes" in brothels.
SEE ALSO: Off-grid ways to turn down rising heat for the poor
It is tempting to blame Grace, and thousands others, for taking that flight to uncertainty. But in a country where hope is fading fast for the unemployed; where hundreds are losing jobs every day, businesses shutting down and more families struggling to put food on their tables, it is hard to blame them. Someone out there is not doing the job they are paid to do, which is to protect Grace and others like her. We have embassies and consulates out there, sustained using the taxpayers' cash. What do they do for our people out there? Do they have a list of all Kenyans living and working in those countries? Every embassy and consulate must be reminded that it is part of its job description to ensure all Kenyans out there are safe. Kenya must seek answers from India on the plight of Grace and the 1,000 youths said to be trapped in Delhi. The two governments must join hands to save our girls and punish the culprits.
SEE ALSO: Cyclone toll hits 84 as Bangladesh and India start mopping up
Above everything, Kenya must create jobs for youths. We must give them hope to ease the desperation that makes them soft targets for criminals.