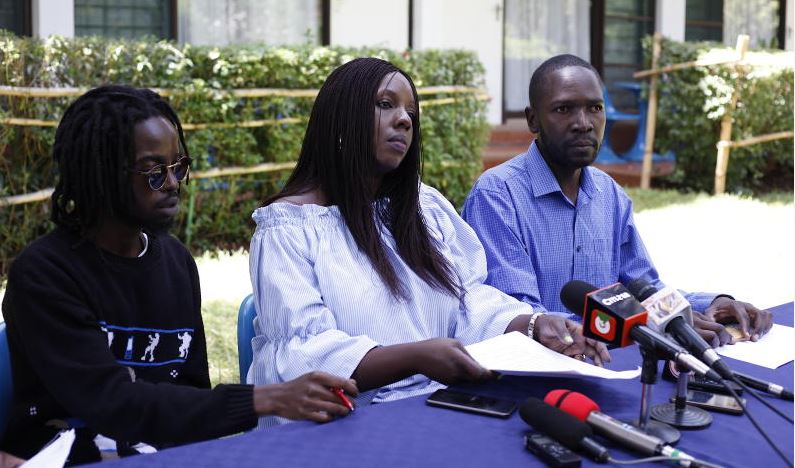 Western
The son to late vice president Michael Kijana Wamalwa, William Wamalwa Jr is dead.
A son of late Kibaki era Vice president Michael Kijana Wamalwa, William Wamalwa Jr is dead. According to reports, William died on Sunday night at their Milimani home in Kitale, Trans Nzoia County.
Greatly saddened by the sudden death of my dear nephew Willy Big, the 3rd born son of my late brother Michael Wamalwa Kijana,the 8th Vice President of Kenya,who passed on last evening in Kitale. Post mortem will be done tomorrow to establish the cause of death. Rest in peace Papa

— Eugene L. Wamalwa (@EugeneLWamalwa) December 9, 2019
In an interview with the
Daily Nation
, his uncle Robert Wamalwa said that the family suspects he died of diabetes but are awaiting a post-mortem examination to be conducted on Tuesday. "My nephew was diabetic. That could have probably led to his death but, of course, [when] the official autopsy report is out we will be able to know what happened," he said. The family has asked members of the public to disregard reports on social media that William Jr died from depression, alcoholism and hunger. "It is really very unfair that people should not capitalise on something like that. They should have a sense of decorum and respect to the family and the dead," he told the local daily. William Wamalwa Jr was the third born in his family and a second-year university student. Michael Kijana Wamalwa who died in 2003 and was survived by six children left behind an estate that comprised 40 acres of land in Trans Nzoia that was valued at Sh4 million, five acres of land in Milimani, Kitale valued at Sh500,000 and a maize crop on 300 acres in Kitale. His wife Yvonne Wamalwa died in 2018 leaving the ongoing court battle over project including an injunction that has put a brake on the processing of Wamalwa's pension.