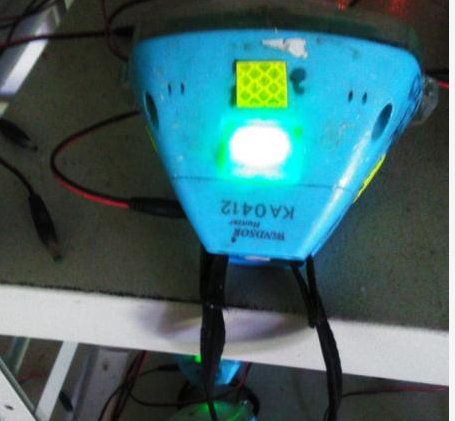 A row has erupted between fishermen from Homa Bay and Siaya counties over the use of a solar-powered lamp for fishing at night. While environmental experts say the lamp, popularly known as Osram, is clean and environmentally friendly, a section of fishermen claim it is a threat to Nile perch fish. The lamp is fixed on floaters and dropped on the lake at night. Last week, fishermen from Liunda Beach Management Unit (BMU) in Bondo Sub-county called on the government to ban the lamp from Kenyan waters. "The lamps have been banned in neighbouring Uganda because of their massive effect on Nile perch production," said Liunda BMU Secretary Rashid Odhiambo.
SEE ALSO: 35 children held over alcohol, sex orgy
According to fishermen interviewed by the
Saturday Standard
, most of those using the lamps are from Homa bay. "Due to stiff rules in Uganda, fishermen are now coming to fish in open waters around Magoko Island in Siaya and the lamps are scaring away Nile perch," Mr Odhiambo said. Enock Mwanje, a Uganda Revenue Authority supervisor from Hama Island termed the lamp an illegal fishing equipment that depletes fish stock. "Osram lamp complements the illegal fishing gear because it reaches the bottom of the lake and disorients fish. Thereafter, greedy fishermen herd the fish into substandard nets," Mr Mwanje said. But Homa Bay BMU Chairman Edward Oremo said the lamp was environmentally friendly. "We are taking it as an environmentally friendly, safe and cost-effective device, but should we find that it has a negative impact then we will find a way to save our Nile perch," he said.
SEE ALSO: Boy held over girl's death in fight for pasture
Christopher Aura, Assistant Director of Freshwater Systems Research at the Kenya Marine and Fisheries Research Institute (KMFRI), Kisumu said the lamp favours increased harvest of other fish species while forcing the fish to migrate to look for food elsewhere. Meanwhile, KMFRI has now come up with a raft of measures to curb illegal fishing in Lake Victoria. This comes in the backdrop of emerging reports that Nile perch and Tilapia fish species in the lake face extinction due to over fishing. Of the Nile perch caught, 97 per cent were said to be less than 50 centimetres, indicating smaller sizes of fish are caught below the recommended slot size.
Key recommendations
Consequently, the scientists want the government to impose a ban on catching juvenile fish that lead to decline of fish species. Among other key recommendations suggested by the scientists is protection of fish breeding nurseries and areas to conserve the dwindling lake ecosystem. The scientists also suggest that day fishing or night fishing expedition without light be discouraged to avoid over exploitation of resources.
SEE ALSO: Homa Bay women to benefit from Sh11m cage fish farming project
Western Kenya regional fisheries data shows that some fishermen have also deployed illegal fishing methods as captured in a recent lake frame survey. Yesterday, Kenya Regional Assistant Director of Fisheries Christine Okoth said the report is already with Fisheries PS Japheth Ntiba for review. Prof Ntiba said during the Blue Economy Conference in Kisumu they will have to legislate and enforce a ban on catching juvenile fish. ''We intend to come up with seasons to harvest and restock the lake in a sustainable manner,'' he said. Ms Okoth expressed concern that numerous fisheries management bodies do not heed scientific advice on fish quotas and set catch limits above recommended maximum amount. National Beach Management Chair Tom Guda said lack of implementation and/or enforcement of the laws in the past had also contributed to the current challenges. ''Even where fisheries regulations exist, they are not always implemented or enforced and so fishermen should not be blamed at all," Mr Guda said. He said Kenya had not yet ratified and implemented international regulations such as the UN Convention on the Law of the Sea and the UN Fish Stocks Agreement. Scientists now suggest that a Fisheries Information Management System for the country be established. This will pool all information together and provide top level reports to inform blue growth of the lake by keying in key data sources and navigation charts in the lake. The government also recommends demarcation and protection of fish breeding areas in the lake be put in place. The measures are expected to provide essential safe havens where young fish can grow to maturity and reproduce before they are caught.