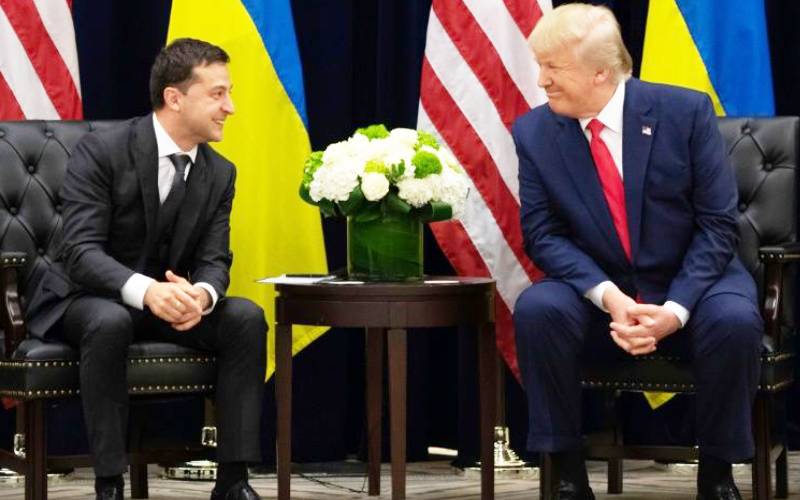 World
Trump repeated his charge that the investigation is a "witch hunt" and that he did nothing wrong.
Donald Trump became the third U.S. president to be impeached as the House of Representatives formally charged him on Wednesday with abuse of power and obstructing Congress. Bernie Sanders, a U.S. senator from Vermont and a Democratic candidate for president, said in a videotaped statement on Twitter here "Today is a sad but necessary day for American democracy. The U.S. House has voted to impeach President Trump, and that is the right thing to do." Elizabeth Warren, a U.S. senator from Massachusetts and a Democratic candidate for president, said on Twitter here: "Donald Trump has abused our diplomatic relationships and undermined our national security for his own personal, political gain. By voting to impeach him, the House has taken an important step to hold him accountable. I'm ready to fulfill my constitutional duty in the Senate." But Senate Majority Leader Mitch McConnell said The House of Representatives' impeachment of President Donald Trump over his handling of Ukraine sets a "toxic" precedent for future U.S. presidents.
SEE ALSO: Facebook staffers walk out saying Trump's posts should be reined in
Having survived special counsel Robert Mueller's investigation into Russian interference in the 2016 election, Trump now faces potential removal from office for pressuring Ukrainian President Volodymyr Zelensky to investigate Joe Biden, a leading candidate for the 2020 Democratic presidential nomination.
Impeachment woes
Democrats have amassed evidence -- from a whistleblower complaint to the rough transcript of Trump's July 25 call with Zelensky and testimony from a dozen witnesses -- that the president abused his office by withholding aid and a requested White House meeting to force Zelensky into helping his personal political agenda. "This is a very simple, straightforward act. The president broke the law," Democratic Representative Jackie Speier said Sunday on ABC's "This Week" program. "This is a very strong case of bribery, because you have an elected official, the president, demanding action of a foreign country, in this case... and he is withholding aid," said Speier.
SEE ALSO: Facebook in turmoil over refusal to police Trump's posts
The hearings began in the House Intelligence Committee, with the first witnesses two officials who have already provided evidence against Trump in private testimony: Bill Taylor, the top American diplomat in Ukraine, and Deputy Assistant Secretary of State George Kent. Trump repeated his charge that the investigation is a "witch hunt" and that he did nothing wrong. "The call to the Ukrainian President was PERFECT. Read the Transcript!" he tweeted. "Republicans, don't be led into the fools trap of saying it was not perfect, but is not impeachable. No, it is much stronger than that. NOTHING WAS DONE WRONG!" But Democrats say the evidence against him is strong.
SEE ALSO: Trump threatens military mobilization against violent US protests
Stand on climate change
Swedish teen activist Greta Thunberg said US President Trump's climate change denialism was "so extreme" that it had helped galvanize the movement to halt long term planetary warming. She spoke in an interview with AFP on the eve of her departure from North America where she spent almost three months. "He's so extreme and he says so extreme things, so I think people wake up by that in a way," the 16-year-old said from on board a sailboat preparing to depart from the East Coast town of Hampton, Virginia for Europe early Wednesday. "I thought when he got elected, now people will finally, now people must finally wake up," she continued.
SEE ALSO: Trump threatens military mobilization against violent US protests
"Because it feels like if we just continue like now, nothing's going to happen. So maybe he is helping." A young Australian couple have volunteered to aid her in her return journey.
Melania wouldn't cry if Trump was shot?
Coming into the Oval office after President Barack Obama, the world expected that Melania and Donald, would have a relationship as admirable as that between Obama and Michelle. But Donald Trump once joked that his wife Melania would not cry if he was shot in a speech about an actual shooting.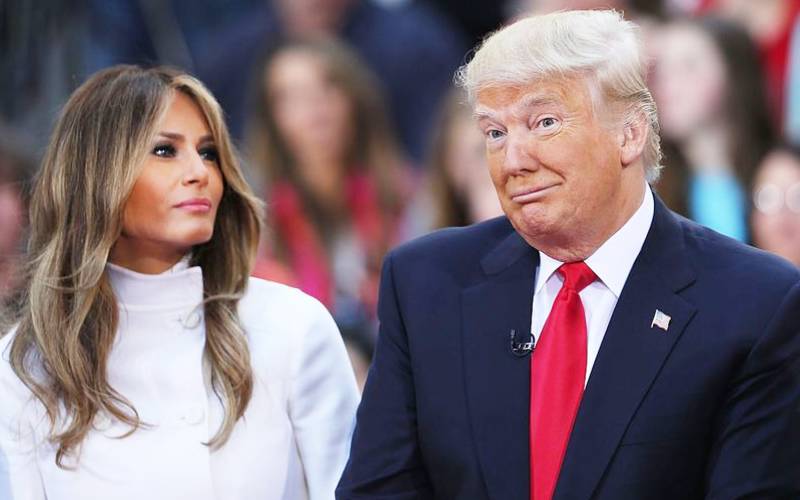 SEE ALSO: Trump says protesters would have met 'vicious dogs' if White House fence breached
During a fundraiser for Republicans running for the House of Representatives, the US President delivered a joke laden speech. Steve Scalise - who was seriously injured in a shooting while at a congressional baseball practice - the former Apprentice star riffed on the topic of marital strife. Trump said Jennifer Scalise, Steve's wife, "cried her eyes out when I met her at the hospital that fateful day," setting himself up for the punchline. "I mean, not many wives would react that way to tragedy, I know mine wouldn't," he said, Politico reported. As well as drawing attention to the President's 'sense of humour', the remarks have again put the spotlight on his relationship with Melania. On at least two occasions the First Lady has been captured on video refusing to hold hands with Trump. Footage shows Melania dropping her husband's hands a mere moment after he clasps it as they arrived in Washington for his innaguration. Another clip captures her flicking Trump's hand away while on a trip to Tel Aviv. According to Michael Wolff in his book Fire and Fury, Melania cried when Trump was elected into the White House. Although this account has been disputed, the former model has seemed emotionally disengaged with her husband when reports of his alleged affairs have surfaced. When confronted with the allegations of infidelity, Melania said: "I have much more important things to worry about and to do."