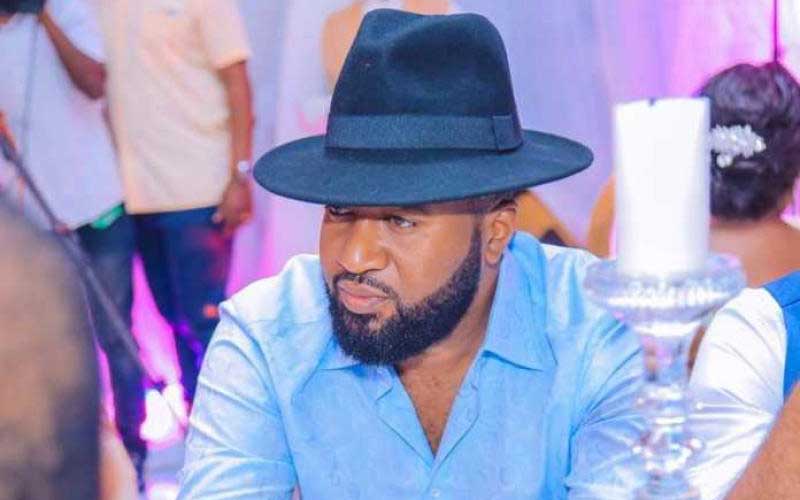 Mombasa-based tycoon Ashok Doshi wants the High Court in Mombasa to order the arrest of, and jail Governor Hassan Joho
(pictured)
for violating a court order. He also wants the County Chief Officer for Lands, Physical Planning and Housing Jaffar Mosheh and Changamwe MCA Bernard Ochieng Ogutu taken in custody. Doshi has sued Joho, Jaffer and Ochieng for revoking the title to his two-acre multi-million-shilling prime land in Changamwe.
SEE ALSO: Half of Joho's Cabinet vacant seven months on
"We pray the honourable court to summon Joho, Mosheh and Ochieng and commit them to six months in jail for contempt of court orders of March 6, 2019, and amended on April 9 2019," said Doshi's lawyer Willis Oluga. Oluga told Justice Silus Munyau that Joho abused his powers and office to illegally revoke a title deed and demolish his property. He produced in court, a video clip reportedly showing Joho, Mosheh and Ochieng and other leaders at the disputed land supervising the demolition of the gate on the property. In the recording, Joho notes that the land belongs to the county government and as the president of the county he had revoked the title.
Goons
SEE ALSO: Hotels, pubs to seek fresh permits
Oluga told Justice Munyau that Joho had hired about 100 goons and stormed the property with bulldozers and proceeded to bring down the perimeter wall and the gate estimated to cost Sh2million. He added that on March 6, 2019, Justice Ann Omollo granted orders stopping the county government of Mombasa from interfering with the said suit. "Since the counsel for both sides were present and consented to the restraining orders made on March 6 and amended on April 9 2019, the governor and his officers were bound by the order," said Oluga. Joho had accused Doshi of grabbing the said land which he claims belongs to Changamwe Secondary School and promised to repose it back to the school. The governor revoked the allotment that he claims the former municipal council of Mombasa allocated to Turf Developers Limited who was the original owners of the said before Doshi bought from them.
SEE ALSO: Mombasa sets strict rules for reopening businesses
However, Doshi maintains that he purchased the land from Turf Developers Limited who had a government lease of 99 years with effect from December 1995 at an annual rent of Sh50,000. Mombasa County lawyer Tajbhai Tajbhai said that Joho did not issue orders to demolish a multi-million property owned by Doshi. Mosheh said the county could not issue such directive because there is an existing court order stopping such demolitions. He denied instructing Joho, Ochieng or any of his county officials to demolish a perimeter wall on Doshi's prime land. Mosheh in his affidavit filed before Justice Omollo said that he was on leave when the said demolition happened and had no part in it. He said that he complied with the court's order dated March 6, 2019, baring the county government from trespassing on the said property. "I was shocked by the allegations and informed my advocate that I had not disobeyed the court order nor instructed any of my officers to visit, invade or trespass on the suit property in any way," said Mosheh.