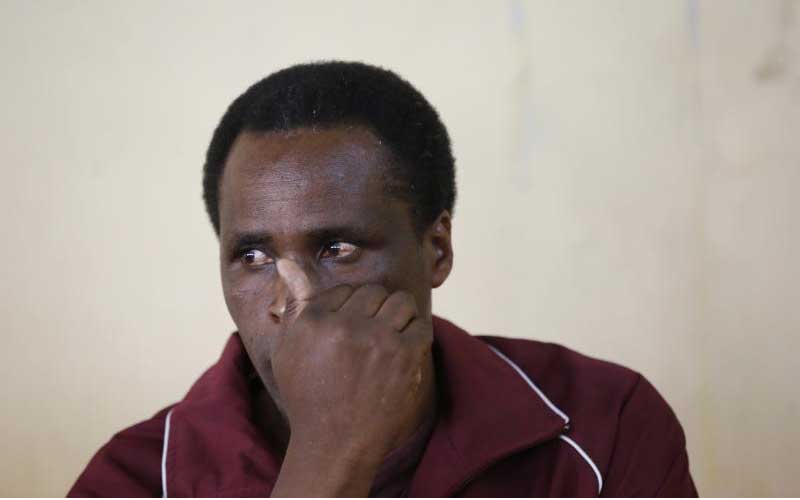 A 44-year-old man serving two life sentences for violent robberies was on Wednesday afternoon charged for attempting to escape from lawful custody. Harun Ndirangu who is facing four robberies with violence cases denied the charge of escaping from lawful custody when he appeared before Chief Magistrate Josephat Kalo. The charge sheet stated that on November 12, 2019, at Nakuru Law Courts he attempted to escape from prison warders as he was being escorted to a court. Ndirangu is reported to have broken loose from another suspect he was shackled with and ran towards the county offices in an attempt to escape.
SEE ALSO: Hospital births rise with reduced curfew hours
Prison warders were forced to shoot in the air to stop him from escaping. He was headed to a court hearing for a case he is accused of committing on August 30, 2017. In the case, Ndirangu is accused of violently robbing Elizabeth Ngendo of Sh569,446 at Sumkam Supermarket in Njoro Sub-County, Nakuru. He is serving a life sentence after he was found guilty of robbing three shops and shooting a man on his face with an AK 47 riffle. He robbed Samuel Waweru Sh20,000 while armed with AK 47, a Somali sword in Nakuru on September 2, 2017.
SEE ALSO: Governor Kinyanjui roots for pacts to protect Nakuru from floods
He was also found guilty of violently stealing Sh32,000 from Mbugua Njoroge and Sh50,000 from an M-PESA agent shop. He has appealed against the sentence.