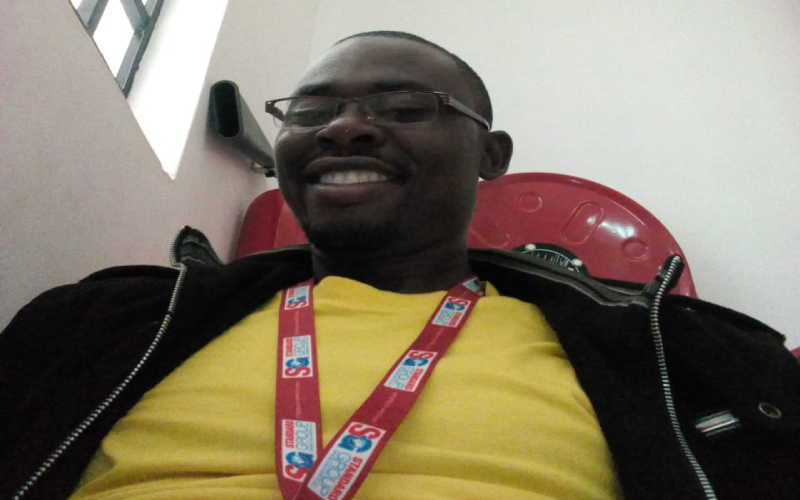 A Standard journalist feels that his life might be in danger after publishing a story implicating police in execution of a suspect.
The story appeared on page 3 of

The Standard

newspaper headlined, "Police held suspect for three days before executing him."
Stephen Nzioka, a correspondent with The Standard Media Group based in Makueni County now suspects some police officers are out to harm him.
In the story, Mr. Nzioka revealed how police officers under the directive of Wote Police Station Officer OCS allegedly shot dead a suspect, Ngoma Kaleli.
SEE ALSO: Haji issues stern warning to rogue police officers
Sources who had requested anonymity for fear of reprisal revealed how the suspect was arrested by police in plain clothes on Wednesday evening, put in custody and executed later in secrecy.
The incident has attracted the curiosity of the Independent Police Oversight Authority (IPOA) which has dispatched sleuths to the county's capital, Wote, to unearth what transpired.
But on Thursday morning, Nzioka said he met two police officers near his residence in plain clothes, who stopped and greeted him.
One of the police officers, Nzioka says, is well known to him.
"One of them had a pistol tucked on his waist. As they walked a few steps, I turned back and saw one of them pointing at me. I am now in great fear," Nzioka said.
SEE ALSO: Six police officers to be charged over deaths, shootings and assault
Nzioka noted he was not keen on reporting the incident to any police station within Makueni County over concerns that he may not get a fair and transparent attention.
"It would be an exercise in futility to report the matter to the same people whom I am complaining about," Nzioka told Standard Digital on phone.
By early morning today, police and member of the public scrambled for

"The Standard"

newspapers in Wote, leaving the market dry.
Standard Group Administration Editor, Andy Kagwa said the company had taken up the matter.