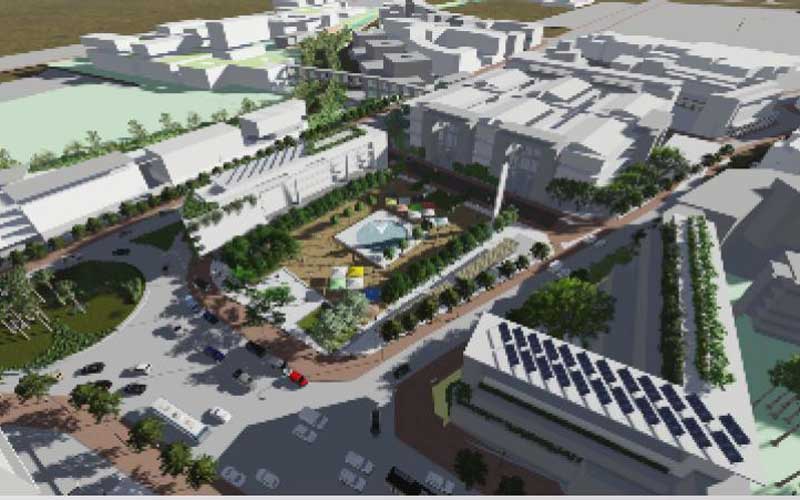 The government has unveiled an ambitious multi-billion shilling project that seeks to overhaul the housing and infrastructure development in the sprawling 3,000 acres Eastlands estates in Nairobi. On Friday, the Ministry of Housing gave stakeholders 60 days to give their comments on the redevelopment of Eastlands before the final plan is adopted for implementation. The ambitious project, dubbed the 'Eastlands Urban Renewal Plan', proposes a development control guideline that seeks to put up bungalows, flats, maisonettes and recreational centres. Under the project, the ministry and county government seek to put up 117,000 houses to replace the 15,000 that are in the area, that houses approximately 55,000 households in 18 public estates and private 14.
SEE ALSO: Stand-off at City Hall as ward reps spend night in chamber
Mega housing
In the plan in possession of the
Sunday Standard
, the ministry plans to have the project start once the final report is adopted by the Nairobi County government. The mega housing and infrastructure plan project is part of President Uhuru Kenyatta's Big Four agenda on housing, which seeks to build one million houses by 2022. Housing Principal Secretary Charles Hinga said part of the project has began in Parklands area and once the plan is completed it will be linked as part of the elaborate revival of the area. "We are moving with time to deliver President Kenyatta's housing project, we want to redevelop Eastlands to be in tandem with the current plan of modernising the city," said Hinga.
Slums project
SEE ALSO: Gikomba fires in the last 10 years
The plan notes that Eastlands, which was developed in precolonial times was undergoing urban decay occasioned by dilapidated and inadequate housing, old and insufficient infrastructure and services that were obsolete and the proliferation of slums social decadence project. The ministry's programme targets 18 estates including Kimathi, Racecourse, Makadara (Hamza), Ngara, Majengo, Eastleigh, Buruburu and Mbotela; majority of the estates formerly owned by the Nairobi City council and the National Housing. These estates will have bungalows, flats and mansionates, financed through national government funding, the county government marching funds, Kenya Mortgage Financing Company and a Public Private Partnership (PPP). The incremental renewal tax, municipal bonds, foreign investors, tenant purchase, saccos purchase and site and service schemes will be other models to finance the ambitious project. Other estates facing the revival include Ushirika, Rabai Road, New Pumwani, Kayole Ndogo, Bahati, Uhuru Phase three and four, Juja A and B, Harambee and Pangani.
Modern Gikomba market