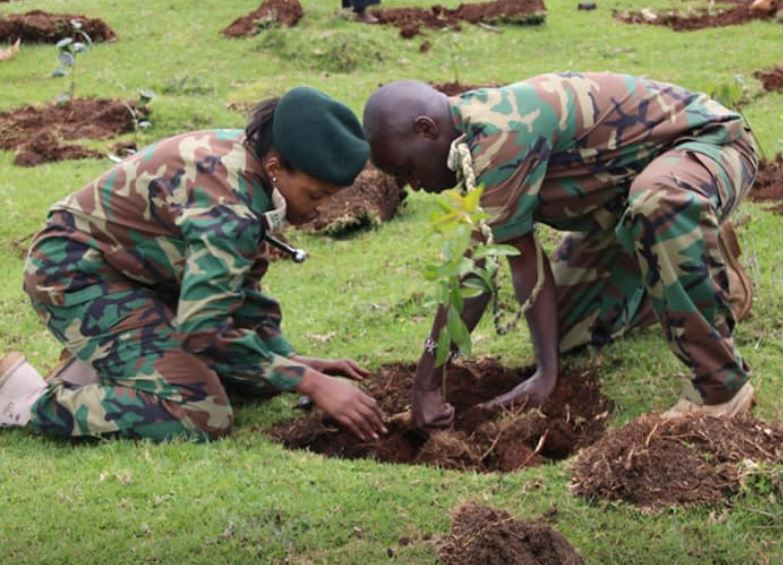 The Chief Conservator of Forest (CCF) has renewed calls for forest protection underscoring benefits to the society Speaking at tree planting exercise in Bomet County, the CCF Mr Julius Kamau noted that forests play a crucial role in protecting livelihoods. During the activity, 10,000 indigenous tree seedlings were planted as part of the ongoing restoration program of 300Ha of the Tiryat, Ndoinet Forest adopted by the Initiative for Sustainable Landscapes (ISLA). Mr Julius Kamau who represented the Cabinet Secretary Ministry of Environment and Forestry Keriako Tobiko, appreciated the program for its restoration efforts with 100Ha of the forest already rehabilitated through the partnership, citing the importance of environment protection and conservation to livelihoods.
SEE ALSO: Court ruling puts fate of Mau water tower on the balance
"Conservation of the environment is key to improved livelihood in the country since water availability, clean air, and improved food production are highly dependent on environmental conditions," said the CCF. The CCF noted the importance of bringing on board forest adjacent communities, such as the Ndoinet CFA, towards rehabilitation processes and for the survival of the trees, adding that the Service has mechanisms in place such as Participatory Forest Management Plans (PFMPs) that among others govern the forest user groups for accountability and sustainably. While the challenge of charcoal burning has greatly reduced in Ndoinet Forest, illegal grazing still remains a threat to degradation and through the partnership, other stakeholders such as the SNV have been brought onboard to educate communities around SW Mau on better farming models such as zero-grazing to ease pressure on forest resources. The CCF called on the community to take advantage of the ongoing rains by planting trees in the farmlands in a bid to achieve the National target of 10% tree cover by 2022. The CCF was accompanied by the Ministry of Environment & Forestry Head of Administrative & Support Services Mr Joel Kitili who emphasized the importance of planting trees adding that; "Anyone who plants trees, plants life." Others present included ISLA Chairman Dr Kipkirui Langat, ISLA Project Manager Ms Winnie Mwaniki, Head of Mau Conservancy Mr Njenga, SNV's Project Manager Ms Beata Nzove among other representatives from Rhino Ark, Safaricom, KTDA, Nyayo Tea Zones, and the Integrated Forestry Consultancy and Management Services (IFCMS).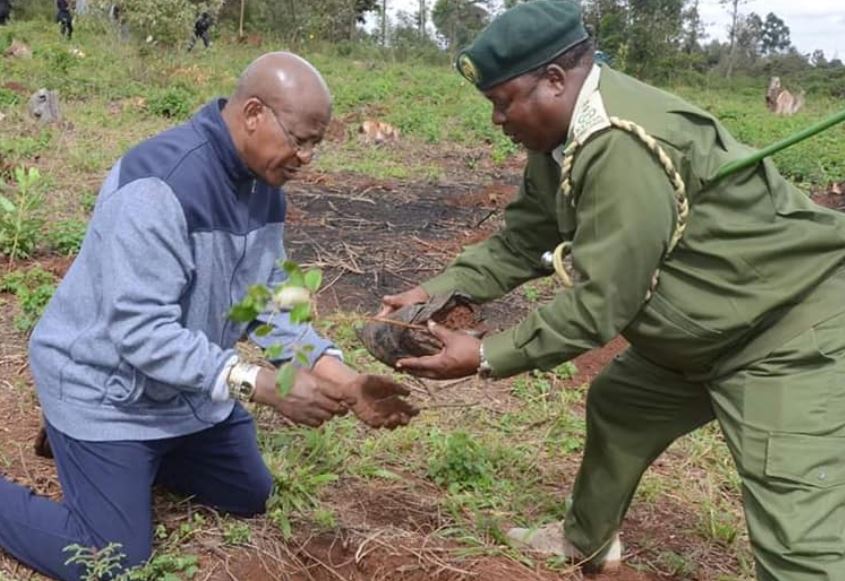 Meanwhile, the government has announced a plan to plant 10 million indigenous trees within areas recently reclaimed Maasai Mau Forest. As part of the initiative, a massive tree-planting event will take place on November 1 with a target of planting three million indigenous tree seedlings. In a statement, Cabinet Secretary Ministry of Environment and Forestry invited members of the public, institutions, corporate organisations and partners to donate seedlings towards the restoration exercise.