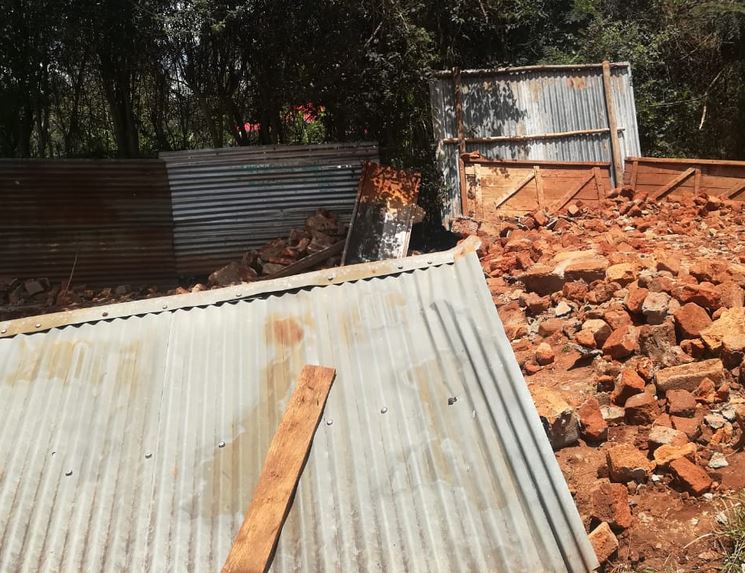 Eastern
The prosecution had asked the court to have the accused persons remanded in police custody pending investigations.
Three school directors and the principal of Muisuni Girls High school in Kangundo, who have been implicated in alleged negligence which led to the death of a student after the collapse of a school toilet, have been released on sh 50,000 personal bond. Kangundo Senior Resident Magistrate, Martha Opanga released the four accused persons earlier today after their lawyer, James Nyengenye opposed their detention in custody, saying the move would greatly inconvenience 62 KCSE candidates who are about to sit for the national examination. The prosecution had asked the court to have the accused persons remanded in police custody pending investigations. Nyengenye also told the magistrate that his clients were law-abiding citizens who were willing to comply with any terms and conditions imposed by the court.
SEE ALSO: Revealed: Prince Harry engineered Royal Family exit, not his wife Meghan
"They took the first swift step to report the matter to the police and other authorities which led to the successful rescue of the other student who was trapped in the rumble, and are therefore not a flight risk," Nyengenye told Ms. Opanga. Kangundo District Criminal Investigations Officer (DCIO) Regina Muthue, who requested for ten more days to complete investigations into the incident, did not oppose the application for their release. However, they were ordered to be reporting to the DCIO every morning until November 1st when the case will be mentioned. The four were arrested on Monday evening after a multi-agency team led by the DCIO linked them to negligence which also left another student admitted to hospital with serious injuries. Machakos County Director of Education, Shamsa Mohammed who led a team of education officers to the school on Monday directed that the students be released to go home, save for the KCSE candidates.
SEE ALSO: US tightens visa rules for Chinese journalists amid coronavirus tensions
Parents of the deceased student who have been devastated by the incident said they will let the concerned Government agencies take up their responsibility and leave everything else to God. "We are devastated as a family. Our daughter was bright, obedient and charming. She was our great source of hope, but this accident has robbed us such a promising and beautiful soul," the girl's father Mutune Munguti said. He said he last spoke to her daughter two weeks ago through telephone. "She was in her usual excitement mood and even told me she was faring well in studies. We were expecting her home next week when schools close," he said.