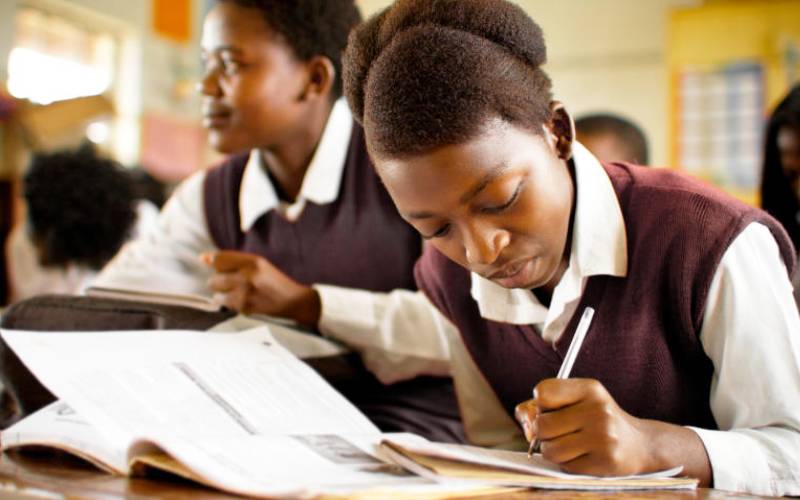 Candidates sitting this year's national examinations may have to double their efforts to score better grades after a new Government report revealed declining performance in the tests. It emerged that for the past seven years, performance in the Kenya Certificate of Primary Education (KCPE) and Kenya Certificate of Secondary Education (KCSE) exams has been dropping. This means that candidates sitting this year's national examinations must work harder to post quality grades if the trend is to be reversed. The National Education Sector Strategic Plan (NESSP), to be launched today by Education Cabinet Secretary George Magoha, paints a grim picture of the national examinations.
SEE ALSO: Magoha spares varsities, colleges of year-long closure over Covid-19
The report, which also proposes policy priorities, programmes and strategies, suggests an ambitious Sh4 trillion budget to correct the trend between 2018 and 2022. "The projected cost is based on the ambitious increment in enrolment at all levels coupled with the activities identified to strengthen the system for quality service delivery," reads the report. The revelations of the shocking trend come just two weeks to the start of the examinations. Some 1.8 million candidates will sit the KCPE and KCSE exams. Of these, 1,088,986 will sit KCPE which will be conducted between October 29 and 31. Another 699,745 will sit KCSE exam to be conducted between October 21 and November 27.
SEE ALSO: No KCPE, no KCSE this year
"KCPE national mean score remained slightly above 50 per cent in the past seven years, characterised by poor performance in English composition," reads the report. The report also reveals that the number of candidates achieving a mean grade of C+ (the minimum university entry grade) and above has been decreasing. In addition, the report says majority of KCSE candidates have continued to score grades that cannot allow them to proceed to higher education or even secure gainful employment. "For instance, during the academic years (2016 and 2017), more than half of the candidates obtained grades D and below, which almost disqualifies them from pursuing any professional course," reads report. The number of candidates who scored A rose from 142 in 2017 to 315 in the 2018 KCSE examination. Overall, the number of candidates with minimum university entry qualification of grade C+ and above was 90,377 compared to 70,073 in the 2017 KCSE examination.