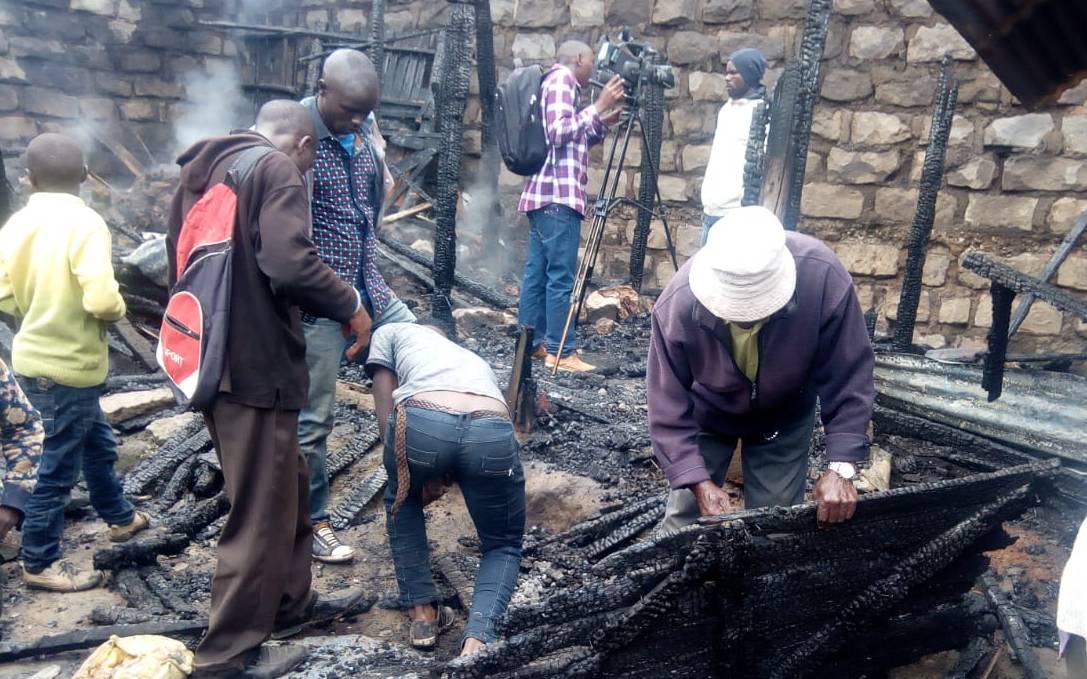 On September 9, 2019, Molo Railway Grounds reverberated with songs and dance as the county government launched vehicles worth Sh152 million among them Sh47 million modern fire engine to be stationed in the township. Most critical to the residents was the fire engine, which the county government promised would be permanently be stationed there to address rampant incidents of fires that were regular in the town. Governor Lee Kinyanjui told residents that the machine that will be operated by a team of six firefighters who were dressed in firefighting gear; would be dealing with the fires before they make huge damage. "The fire engine will enhance firefighting capacity in Molo, Elburgon and Kuresoi areas which have in recent times been hit by sporadic fires. It shall be a great reprieve in saving lives and property," Kinyanjui said during the launch.
SEE ALSO: Bring it on: Governor Kinyanjui dares MCAs over ouster threats
It was a dream come true for the residents who have had to grapple with the rampant house fires which in the past two years have rendered hundreds of them homeless. But hardly a month after the event, residents are questioning where the fire engine is after a fierce fire on Monday gutted down at least five homes in Kasino Estate leaving the residents angered with the county government. According to the residents, the fire started at around 3 pm in one of the timber houses before spreading onto neighbouring homes. "We saw smoke billowing from one of the homes and immediately embarked on putting it out. The homes were fenced off using timber and the fences were attached to the houses. We tried our best to fight out the fire but it was too fierce," said Patrick Maina, a resident. The residents raised alarm hoping that their new fire engine would show up in time as compared to earlier on when they would have to fight the fire using buckets of water.
SEE ALSO: MCAs threaten to impeach Kinyanjui
"We realised the fire engine to be stationed in Molo was nowhere close to us when it took too long. In about 45 minutes a fire engine from Timsales factory in Elburgon came in and they contained the fire," said Mary Odhiambo. After the incident, the residents expressed their fury with the county government saying that they had been treated to a raw deal. "We demand answers on where our fire engine is. Some of these homes would have been saved. It is clear the engine was brought to us for a PR exercise and later taken away despite our continued efforts to fight for an engine," added Odhiambo. Nakuru Deputy Governor Erick Korir who is in charge of the Roads Department could not be reached for comment as he was in a meeting. Speaking to The Standard, Molo MCA Michael Njoroge however confirmed that the fire engine had been recalled back to the headquarters over some pending issues.
SEE ALSO: Sh600m outpatient wing to be converted to covid-19 center
"The fire engine had no staff but some are being trained in Nakuru due to the level of its sophistication. The vehicle was also yet to be registered but this will be completed soon and dispatched back," said Njoroge.