Western
Judge dismisses the inconsistencies raised, terms them negligible and do not go to the core of the matter.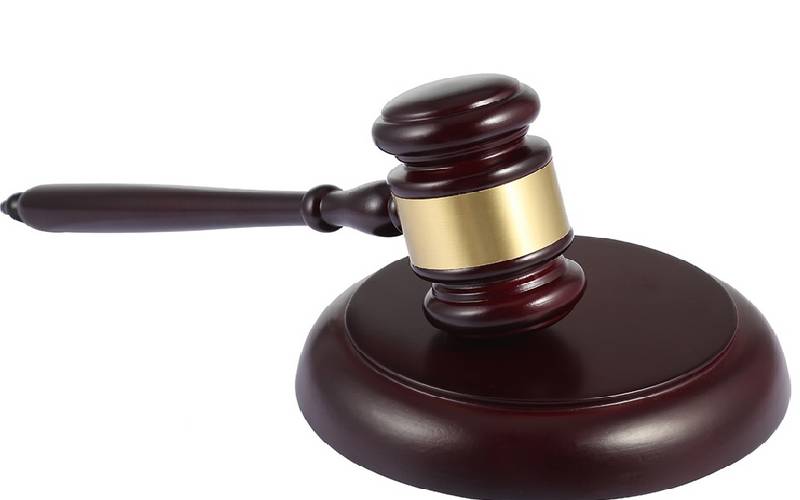 A Kakamega man has been sentenced to life in prison after being found guilty of defiling a four-year-old girl and infecting her with HIV. Judge William Musyoka in his judgment dismissed an appeal filed by PMO saying it lacked merit as the prosecution evidence was strong and compelling. PMO was charged and convicted for defiling the minor on October 31, 2017, at their Lunza village, Butere sub-county. On an alternative count, he was found guilty of committing indecent acts with the minor abbreviated by letters PA namely caressing her genitalia.
SEE ALSO: Ouch! Kakamega father of ten suffers botched vasectomy
On another count, PMO was found guilty of deliberately infecting the minor with a sexually transmitted disease (STD), particulars being that knowing that he was HIV positive, he willfully defiled PA and infected her with the disease. The trial court heard that the appellant had come at PA's home where he found her playing with her brother and sister who were all minors. Their mother had gone to a nearby dispensary as she had been unwell. PMO lured the complainant to follow him to his house which she obliged since he knew him as their loyal neighbour. After a while, PA's sister heard a cry emanating from PMO's house where she went to find out what the problem was. The appellant initially blocked her from accessing the house, prompting her to force her way in and found her sister on the bed, naked and crying uncontrollably.
SEE ALSO: Teenager forced to sell newborn for Sh3,000 in Kakamega
She picked her and went away before raising an alarm which attracted a crowd. The mother informed area village elder who helped trace the appellant who had since gone into hiding. PA was rushed to Butere Sub-county Hospital where it was confirmed that she had been defiled. After the analysis of the prosecution evidence, the then Senior Resident Magistrate pronounced a life in jail for PMO on the main count while the second count was left in abeyance as a person lives only once.
Offences confirmed
SEE ALSO: Kakamega flood victims get relief care packages
Dissatisfied with the decision and with the urge to taste freedom again, PMO lodge an appeal saying the sentence was manifestly excessive. He submitted that the prosecution case was shaky since the complainant did not testify and that his unsworn defence he tendered during the trial was not considered. Senior Prosecutions Counsel Samson Ng'etich asked the court to dismiss the appeal saying all the elements of defilement namely age, penetration and identification of the perpetrator were proven. Justice Musyoka said the complainant was of tender age to testify but the evidence of the other five witnesses was watertight and was supported by medical documents. He maintained that PMO's unsworn defence was of no probative value and was persuasive rather than evidential
SEE ALSO: Cartel steals Inua Jamii cash from bank accounts of senior citizens
He affirmed that the inconsistencies were negligible and did not go to the core of the matter since they did not point that the minors who testified did not point any deliberate untruthfulness in their testimony. "In view of everything, it's my finding that the appeal herein has no merit. I accordingly dismiss it, uphold the conviction and affirm the sentence," said Justice Musyoka. PMO has 14 days to appeal to the Court of Appeal.