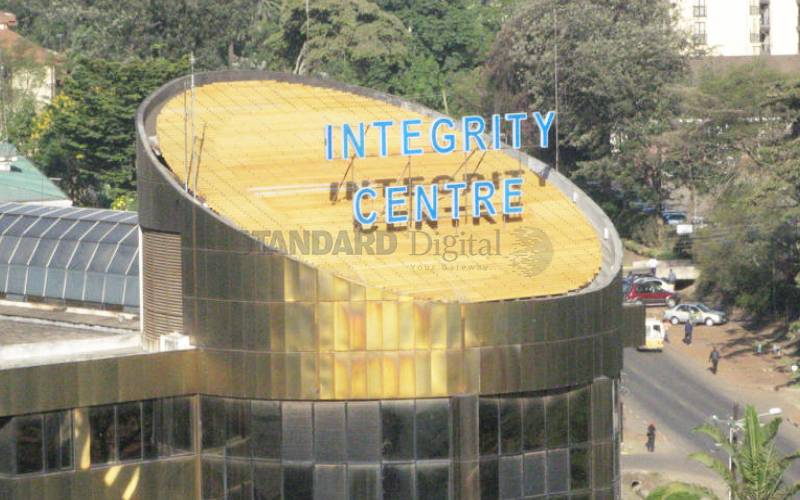 By now every Kenyan should be convinced that there is indeed an honest war against corruption. The President, the Directorate of Criminal Investigations, Director of Public Prosecutions and Ethics and Anti-Corruption Commission have all done what we once thought was impossible. Today we have current and former governors in court facing corruption charges, we have a CS and several PSs in court. The big fish are in the frier for once. On top of that, we have seen over Sh3 billion recovered from corrupt individuals. If you can't explain how you obtained a certain property, it will be taken from you, legally and rightfully so. Money laundering is also nearly impossible and tax cheats have seen Kenya Revenue Authority flip the tables on them.
SEE ALSO: Battle of wits and tactics as Uhuru and Ruto eye 2022
All around us are the subtle signs of a society that is changing. We may not appreciate it, but the nation as we have known it will never be the same again. As the war rages, we must now take stock of the enemies we must defeat. At first, the enemies were clear. The enemies of the State were those who were corrupt and stole from us. For years, we all urged the President to purge his administration of graft and the thieves who perpetuated it. But no sooner had we started fighting corruption than sections of the political class came out to classify the fight as tribal. The tirade was so unbearable and ludicrous that the Director of Public Prosecutions had to print a list of corruption suspects arrested and in court. The DPP had to show that arrests in this country are also inclusive. In which crazy world do you have to check the tribe of a criminal before you arrest them? Tell me, is it better to be robbed by a Luhya thief, a Kisii thief, a Kalenjin thief or a Kikuyu thief? If the thief is from your tribe, is it a better theft? Will you not complain because your goods have been taken to your ancestral home?
Mouse trap
The second defence has been that the fight against corruption has been used as a political targeting tool; that the entire fight is meant to disenfranchise some so that their political fortunes fail in 2022. Now my question is simple: Why are corruption activities twined with winning in 2022. What are these politicians telling us? That they need to steal from us in order to lead us and no one should stop them?
SEE ALSO: Why second tier power players have potential
Further, why do you still want to hold a leadership position when a corruption purge easily finds you guilty? When a mouse trap is set, it does not bother the dog, for he is not a mouse. If a corruption trap is set, it should only bother the guilty. The innocent have nothing to fear. The truth is that anyone running for office should be as clean as the bride of Christ on judgment day. They should be untargetable in the fight against corruption. For indeed it is true the wicked run when no one gives chase. When you see them run, then you know they are guilty. Another excuse has been that only a few criminals have been arrested and the fight will only be genuine if they are all arrested. Which is again fuzzy logic. If a gang of 40 attacks your house, will you not be glad when even one is arrested? Should we stop arresting pick pockets in Nairobi because we have not found all of them? There is no possible method by which every corrupt person can be arrested at the same time. This excuse, like all others, is dead on arrival but unfortunately some of us believe this hogwash. It is the people who believe the politicians who have politicised the war against corruption that are now the biggest enemy of that fight.
SEE ALSO: Kanu picks new team to drive agenda ahead of poll in 2022
If you believe those who defend corruption suspects you are now more dangerous to Kenya than Al Shabaab militants for it is you, in your folly, who will elect the corrupt. It is you who gives them boldness to steal again. The danger of our foolishness is we forget we only have two-and-a half-years of Uhuru's presidency left. Only two-and-a half-years left to clean house. What should worry us most is whether the person who will go to State House in 2022 will be elected over his/her anti-graft policy or for justifying corruption. If we vote in those who hate the fight against corruption, then be sure they will steal your dreams as you slumber. Corruption would worsen and all the progress we have made might be wiped away. It is time we knew our enemies and recognised our friends. The enemy of corruption is our friend, the friend of the corrupt is our enemy. Aluta continua.
Mr Bichachi is a communication consultant. [email protected]