Alexander Chagema
Compound words should be hyphenated whenever they precede a noun or when two verbs combine to form a noun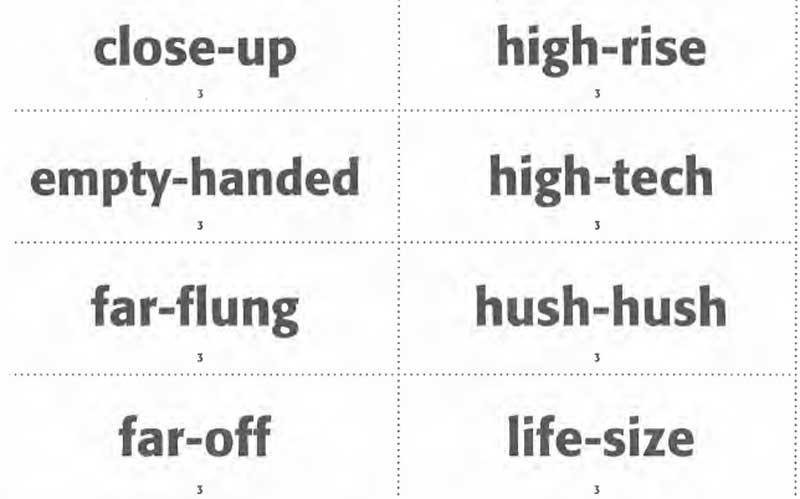 Yet another tragedy has exposed our shameful, glaring inadequacies. Of course, there has never been a shortage of tragic incidences, but just when one hopes the last tragedy taught us a lesson, another happens to debunk that false hope. Last Sunday, a vehicle slid off the Likoni ferry and plunged into the Indian Ocean with two occupants inside. A week later, the bodies were still inside the vehicle because Kenya does not have divers and diving equipment able to withstand water pressure beyond a depth of 30 metres. It would seem, our navy is out of depth too. In some of the reports that highlighted the Mombasa tragedy and Nairobi incident in which eight pupils died after a classroom wall collapsed, I came across the expressions; 'the dead bodies are yet to be rescued from the ocean floor', 'The killed were buried yesterday'. While the expressions communicate the message, they defy diction; the choice of words to form intelligible sentences.
SEE ALSO: Walking around tricky singular noun plurals
A dead body can only be recovered or retrieved from where it is lying, in most cases from places that are not easily accessible. This could be from a vehicle wreckage, a river or ocean, from the debris of a collapsed building or such difficult places. The word 'rescue' is used to denote success in getting someone or people from dangerous situations that are life threatening. Some pupils were rescued (still alive) from the debris of the collapsed school wall in Nairobi while eight bodies were recovered (dead). 'Killed' is the past tense of 'kill', which means to violently take away the life of a human being or an animal. Thus, to use the word in the passive form may prove dicey. To use the present simple tense with the verb killed, the determiner/pronoun 'those' and 'who' should precede and be used to describe the verb 'killed'; 'Those who were killed'. A notable thing in the sentence is the use of definite article 'the', usable in pointing out what is immediately identifiable. For example, "the red car on your left is mine", "The boy in a blue shirt is the mayor's son-in-law. Readers know that eight pupils were killed when a school building in Nairobi collapsed, but they cannot identify them individually, hence, in the quoted sentence, 'the' is misplaced. In the text above, I have used hyphenated compound words 'ill-fated' and 'son-in-law'. Compound words are formed when two distinct words are joined to form a single word. The new word can be hyphenated or not, depending on its position in a sentence. Compound words are completely different from 'contractions' and 'portmanteaus', both of which involve the joining of two words to form a single word. In contractions, some words that would ideally follow or appear next to each other are shortened (especially the last word). Examples include 'could not' (couldn't), 'It is' (it's). With compound words, there are no truncations (shortening of words) since the two distinct words are simply joined. For example, 'Airport' (Air and Port), 'Submarine' (sub and marine). Portmanteaus are words formed by joining different words which do not, of necessity, have to follow each other in a sentence the way contractions do. Common portmanteaus include 'Neither' (Not and either), 'workaholic' (work and alcoholic), 'affluenza' (affluence and influenza), 'frenemy' (Friend and enemy).
Two verbs
Note that compound words should be hyphenated whenever they precede a noun or when two verbs combine to form a noun. Examples include 'check-up' (noun) where 'check' and 'up', viewed independently, function as verbs. Hyphenate compound words when they show compound numbers, for example, seventy-six, twenty-five etcetera. Where word combinations might sound awkward, hyphens eliminate that possibility. For example, if the compound word 'semi-independent' were to be written as 'semiindependent', one cannot miss the element of awkwardness around it. Where prefixes are to be used, hyphens come in handy. These include words like 'all-knowing', 'ex-soldier', 'self-assured', 'mid-October' etcetera. However, remember that when compound words come after a noun, they are not hyphenated. For example, 'The politician is well known'. But were the word to come before the noun, it would be, 'Well-known politician'. Finally, to differentiate a hyphen from a dash (which looks like a hyphen), might prove tricky. A dash is used to introduce a parenthesis (a comment, an explanation). Normally, there must be a space after and before the words a dash joins. For example "Donald Trump – the president of the USA – is an erratic leader". With a hyphen, there is no space between it and the words it joins.
Mr Chagema is a correspondent for The Standard. [email protected]