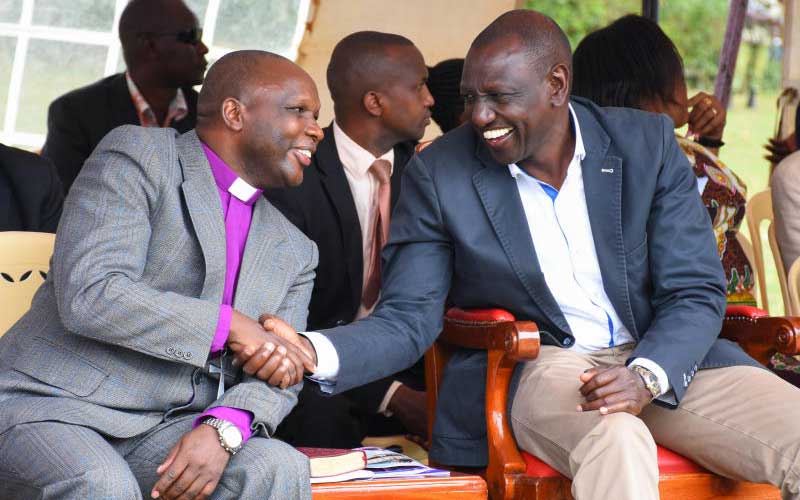 About 17,000 disabled children, orphans and elderly persons will start receiving a monthly stipend from a Sh400 million kitty set up by the Government. Deputy President William Ruto informed the public about the remittance at Kiamugaka Methodist Church in Meru County. Dr Ruto also said apart from the cash transfer, the vulnerable groups will be provided with a medical insurance cover. "We want provincial administrators to register the disabled, orphans and the elderly so that their interests can be taken care of," Ruto said.
SEE ALSO: Uhuru allies plot final blow against DP's Jubilee men
The deputy president, who was accompanied by Meru Deputy Governor Titus Ntuchiu and local legislators, also said construction of the Meru town-Kithaku-Kithirune-Kariene-Giaki road would continue. Construction stalled after disagreements arose between the Government and the contractor. "The previous contractor let us down. We have identified a new one to build the 49-kilometre road," Ruto said. Commenting about investments in the power sector, Ruto said the Government was pumping Sh1.8 billion into an electricity project that will connect 30,000 households in the county. The legislators present pleaded with the Government to intervene in the tea, coffee and dairy sector where returns have diminished.